Miss India 2017, Manushi Chhillar wears Miss World 2017 crown and makes nation proud!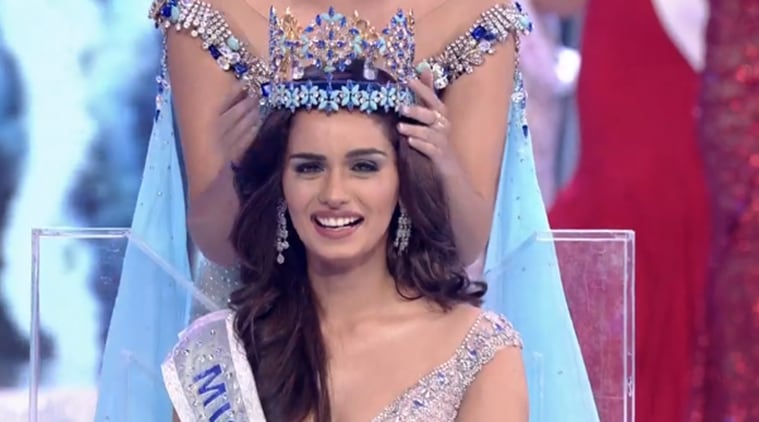 Manushi Chhillar from Haryana has finally ended the drought that was there in India since 2000. The beauty queen who was titled as Miss India 2017 has won the title of Miss World by beating Miss China in the final competition of the beauty peasant. The beauty contest was the 67th edition of the prestigious international competition that has given the greatest personalities in the form of charming divas who possess unparalleled beauty with a kind heart and sharp mind. Our Desi girl Priyanka Chopra is a living example of that.
Thank you, everyone, for your constant love, support at prayers! @feminamissindia @MissWorldLtd #MissWorld2017 This one's for #India pic.twitter.com/kcnLV4C22P

— Manushi Chhillar (@ManushiChhillar) November 18, 2017
Manushi has become the 6th beauty queen from India to win the title so far.
She gave the credit of her success to her family specially her mother and stated, "Since I'm very close to my mother, I think a mother deserves love and respect, I don't think it's just about salary but about love and respect you give to some and I think my mom has always been the biggest inspiration in my life and all mothers they sacrifice so much for their kids. So I think the profession of highest respect and salary should be of a mother".
https://twitter.com/RandeepHooda/status/931904573018484738
Doctor Mitra Basu Chhillar, Manushi's father with a broadened chest said that Manushi is the fruit of my good karma. Well, Mr. Basu, we can understand that your happiness knows no boundaries right now, and we are all extremely delighted and proud of Manushi Chhillar as she has dignified the entire nation and has made us all unduly proud.
Definitely the most awaited pic! @ManushiChhillar with her parents. #MissWorld2017 pic.twitter.com/gkA34620Ky

— Miss India (@feminamissindia) November 18, 2017
Comments