Is it wrong or right? The debate continues around Karwa Chauth fast
Karwa Chauth has become the hot subject of raging debate between feminists and traditionalists. Feminists are calling the festival patriarchial and regressive. It is way too illogical to stay hungry and thirsty throughout the day for the wellbeing of your husband while the male partner is not expected to take the same pain for his spouse. Or what is the credibility of this festival when several women lose their husbands on the very day to accidents, illness and what not?
https://twitter.com/AthenaReturns/status/916564290278105088
https://twitter.com/Saree_Ka/status/916328381393899521
But couples who believe in the festival see this as a way of refreshing the sacred nuptial bond and celebrate the day with zeal and joy. For them, having the 'sargi thaali' served by mother-in-law before the sunrise and fighting the challenges of starving throughout the day and that too without water is the most pious way to pray for the wellbeing of the husband.
Fact : in today's world #KarwaChauth is not forced mostly, it's choice made by wives, so please don't force females from what they wanna do.

— PD (@Pats_twit_on) October 8, 2017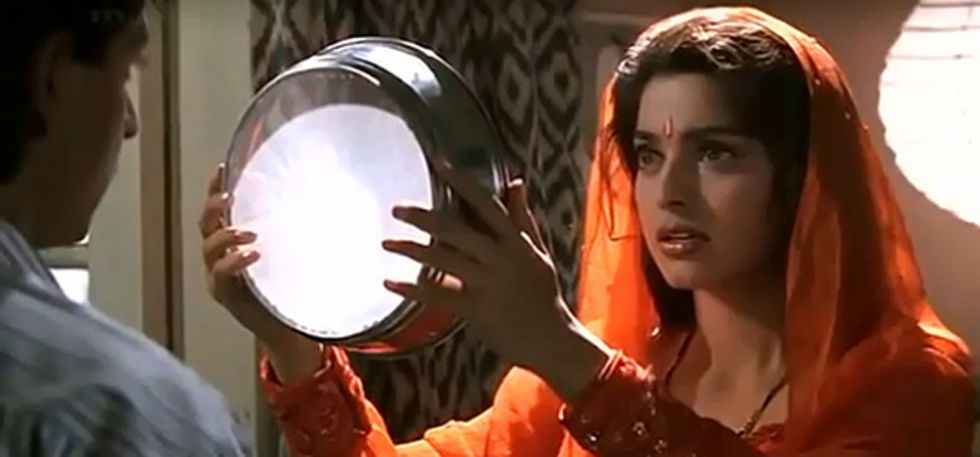 But the times are changing and so are the couples of today. In a survey conducted by shaadi.com, a majority of the men have revealed that they don't want their wives to fat on Karwa Chauth. #FastForHer was a campaign run by shaadi.com to understand the men's perspective about the festival and the results reveal that the mentality of the men is changing with time.
61 percent men revealed that they would like to fast with women on Karwa Chauth and a staggering 93 percent men don't want their wives to observe a fast for them. Men are inclined towards celebrating the festival differently by going on a candlelight dinner, short trip or take a day off and sit at home to enjoy the day.
The debate over celebrations of Karwa Chauth festival will go on, but this is a refreshing change to see men not supporting the idea of starving their wives for their own well being.
Comments