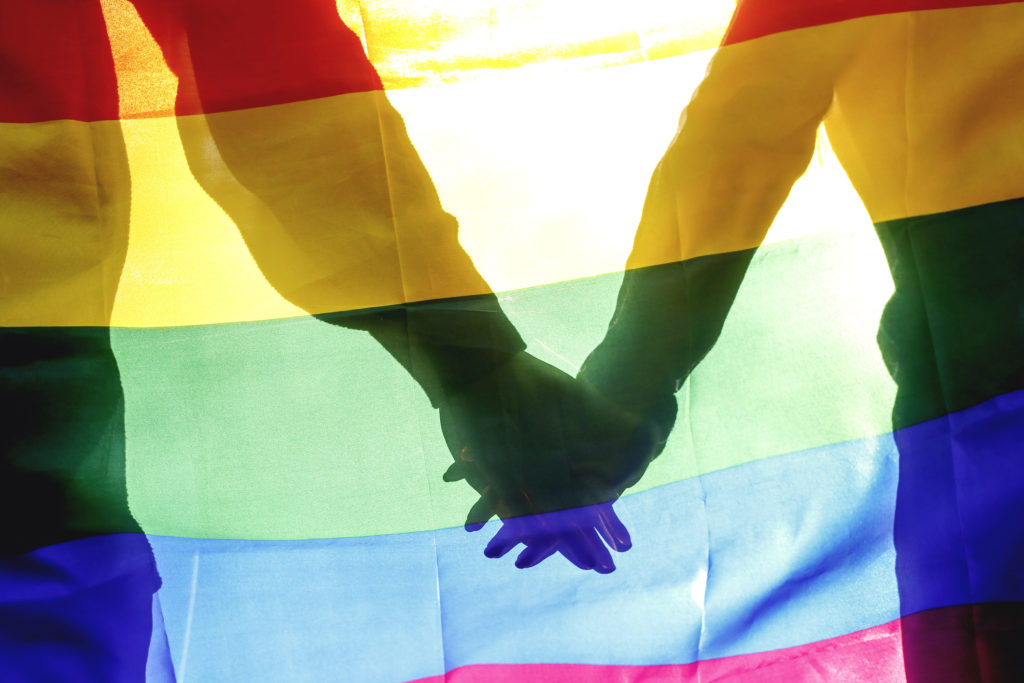 Finally Supreme Court of India has decriminalized Section 377. Now homosexual activity between consenting adults is not a criminal offense, which was earlier punishable by up to 10 years in jail. Judge bench led by Chief Justice Dipak Misra called sexual orientation a "part of freedom of expression".
"History owes an apology to LGBT persons for ostracisation, discrimination, Supreme Court of India."
Here is how Twitter has reacted to the historic judgement led by Justice Dipak Misra.
#WATCH Celebrations in Chennai after Supreme Court in a unanimous decision decriminalises #Section377 and legalises homosexuality pic.twitter.com/0dRCLDiBYy

— ANI (@ANI) September 6, 2018
https://twitter.com/karanjohar/status/1037587979265564672
#Section377
Well done Supreme Court.
You have finally got the government out of our bedroom.
Now, for the kitchen.

— Ramesh Srivats (@rameshsrivats) September 6, 2018
This verdict reverses prudery and oppression imposed by British colonisers 157 years ago on our great and most liberal civilisation.
Right to consensual love is absolute. What one does in privacy with consent is their business.#Section377 #Section377Verdict #Sec377 #LGBT

— Abhijit Majumder (@abhijitmajumder) September 6, 2018
https://twitter.com/_soniashenoy/status/1037594699391848449
Sanity prevails for once we can believe we have some sensible decision makers and lawmaker s available to this generation. #Section377 gone with the wind.

— arjunk26 (@arjunk26) September 6, 2018
Some of the most liberal decisions from Supreme Court eg #Section377 verdict or Instant Triple Talaq or Right to Privacy etc coming under @narendramodi regime unlike last 60yrs which saw Emergency upheld yet he is accused of imposing a RW, orthodox & fascist agenda! Wow

— Shehzad Jai Hind (@Shehzad_Ind) September 6, 2018
Historic Judgment by the Hon'ble Supreme Court. An archaic 156 year old #Section377 makes way for Fundamental Rights of LGBT community

Proud of our Supreme Court

"We have to vanquish prejudice, embrace inclusion, and ensure equal rights"- CJI Misra's judgment #Section377 #LGBT pic.twitter.com/jeTajxZmGG

— Gaurav Bhatia (@gauravbh) September 6, 2018
RIP #Section377
The new sunshine of this day is that of a progressive India. Love all!

— Ayushmann Khurrana (@ayushmannk) September 6, 2018
Congratulations to all the activists and petitioners on #SupremeCourt judgement scrapping #Section377 Your perseverance just made #India a freer place for everyone ! #LoveIsLove #Pride #377Verdict #377Scrapped Three cheers for the #SupremeCourt pic.twitter.com/grA64TTB3w

— Swara Bhasker (@ReallySwara) September 6, 2018
https://twitter.com/NimratOfficial/status/1037586213077704705
यतो धर्मस्ततो जयः – Where there is Dharma, there is Victory. Inscription under the Supreme Court emblem.

THANK YOU, Supreme Court. #Section377

— Anand Ranganathan (@ARanganathan72) September 6, 2018
He+He is not Hehe anymore. Congrats India. #Section377

— Gabbbar (@GabbbarSingh) September 6, 2018
Gay Rights =Human Rights . #IndiaPride #Section377

— sonia singh (@soniandtv) September 6, 2018
India is a country where the culture changes every 100km. Accepting diversity has to be the core value of every Indian and frankly is the only way India will survive and thrive. Scrapping #Section377 is a step in that direction. It is a good day for India.

— Chetan Bhagat (@chetan_bhagat) September 6, 2018
Comments