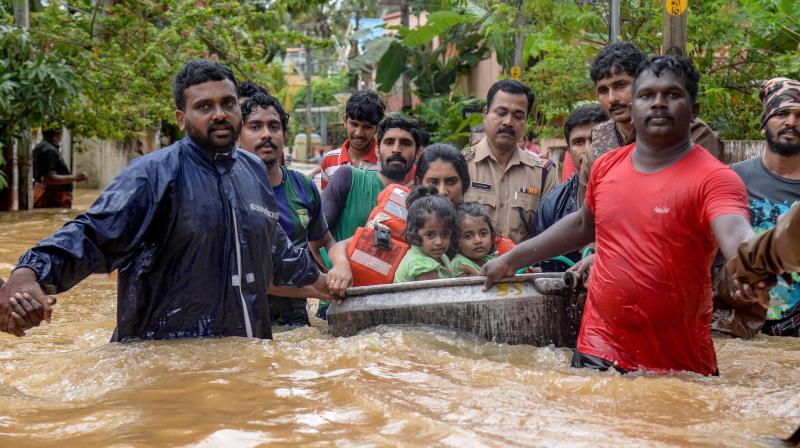 Kerala is struggling with the worst floods of the century. Heavy torrential rains have claimed 324 lives till now and railways & flight operations have come to a complete halt. And as per Meteorological department, the situation can become even worse with the prediction of heavy to very heavy rains across the state till August 18. More than 1.5 lakh people have been moved to relief camps across the state and all the 14 districts of Kerala are on red alert.
Kalady town aerial view is glimpse of the sinking State. People need more help and attention. #KeralaFloods pic.twitter.com/WIlgWDcE89

— Sagay Raj P (@sagayrajp) August 16, 2018
Schools are shut, disruption in power supply, communication system and distribution of food and drinking supplies have made the situation grim. Unprecedented rains have made Kerala suffer more than 80 percent tourism cancellations. Heavy floods and landslides have damaged more than 3,000 crores worth of roads and washed out the crops of tea, coffee, cardamom, and rubber among others. Kerala Chief Minister Pinarayi Vijayan has estimated the total losses occurred in Kerala due to rains to the tune of more than 8,000 crores till date.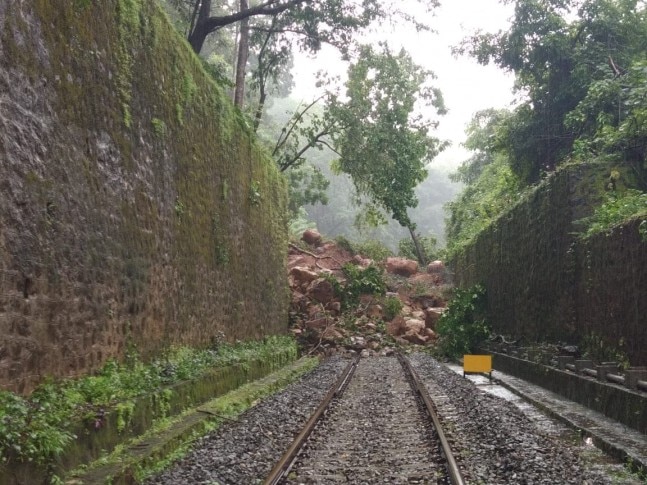 In this time of distress, pain and disaster; ravaged Kerala needs more than just prayers. It needs our help in any form and in any way. Apart from money, you can also contribute in the form of food items, clothes, milk, sanitary pads, medicines and blankets among others. Here are a few ways through which you can help the people of Kerala survive the fury of nature.
#1 CM's Distress Relief Fund (CMDRF)
Visit www.donation.cmdrf.kerala.gov.in to make your contribution online into CMDRF. Donations done are eligible for 100 percent tax exemption.
Prayers are always good but in times of dire need and suffering we all can do more. Right now the victims and families of the #KeralaFloods need our help. Let's show them that we #StandWithKerala. Even a small contribution to Kerala's #CMDRF would go a long way.@CMOKerala pic.twitter.com/UFQCVL3G3x

— Sachin Tendulkar (@sachin_rt) August 14, 2018
You can also contribute the money to CMDRF through cheque/DD or internet banking. Here are the details:
Account number: 67319948232
Bank: State Bank of India
Branch: City branch, Thiruvananthapuram
IFS Code: SBIN0070028 PAN: AAAGD0584M
Name of Donee: CMDRF
Send your cheque/DD at the below mentioned address.
The Principal Secretary (Finance) Treasurer, Chief Minister's Distress Relief Fund, Secretariat, Thiruvananthapuram – 695001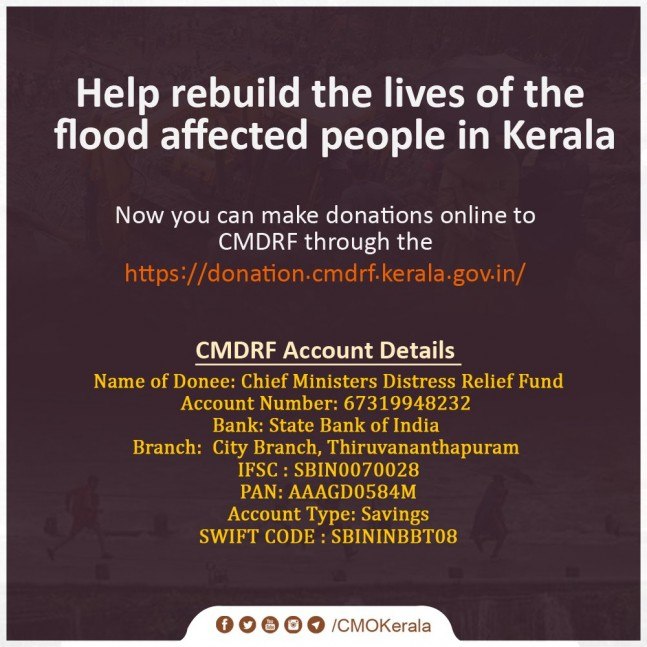 #2 Send Essential Supplies Including Food and Medicines
If you want to help Kerala flood victims by sending mattress, toiletries, medicines, food grains, furniture, clothes, footwear, candles, matchboxes, packaged food, cooking utensils, plates, tumblers, rice, pulses, cereals and containers among others; then you need to contact the emergency operations centre at the district Collectorates. The toll-free number is 1077.
These items can also be donated to Control Room, Collectorate, Kannur – 670002.
Their contact numbers are 94466 82300, 04972700645.
In this situation, the Government has assigned the District Collectors to garner details of essential items. When these families return to their homes, the things they will need the most will be furniture, household appliances, mattresses and utensils. #KeralaFloodRelief

— CMO Kerala (@CMOKerala) August 13, 2018
#KeralaFloods | List of helpline numbers in various districts of Kerala.

25 people died due to floods and landslides on Wednesday alone, taking the number of dead to 67. A rainfall red alert has been issued across Kerala.

Follow updates: https://t.co/W6FaGG84aE pic.twitter.com/U1UU6LaBFG

— NDTV (@ndtv) August 16, 2018
#3 Crowd Fund
You can also contribute your bit to the online crowd funding campaigns to help people of Kerala overcome the wrath of torrential rains. Here is one we have got for you. Click -> Let's help the victims of the flood in Kerala
Here is another:
#Kerala needs your help right now. Please consider donating to @goonj
for the relief work they are doing – https://t.co/PaQvdzySas#KeralaFloods #WeStandWithKerala
Pictures by @shalinilobo93 pic.twitter.com/WeDZe3KTgV

— GiveIndia (@GiveIndia) August 16, 2018
#4 Help Pay Bills/Recharge Phone Balance
If you're in Kerala and struggling to recharge your phone (talktime/data), DM / Text Message me your number and service provider, I'll do it. Or email me at nair.rahul222@gmail.com #KeralaFloods #KeralaRains #KeralaFloodRelief

— Rahul Nair (@RAHULNAIR222) August 16, 2018
Just remember that any kind of help in these times for the Kerala flood victims is no less than a miracle in the gloom.
Comments