Food Frenzy By Ariba | Indian Pepper Chicken Recipe
Nothing could beat the juicy flavours of spicy and hot chicken in winters.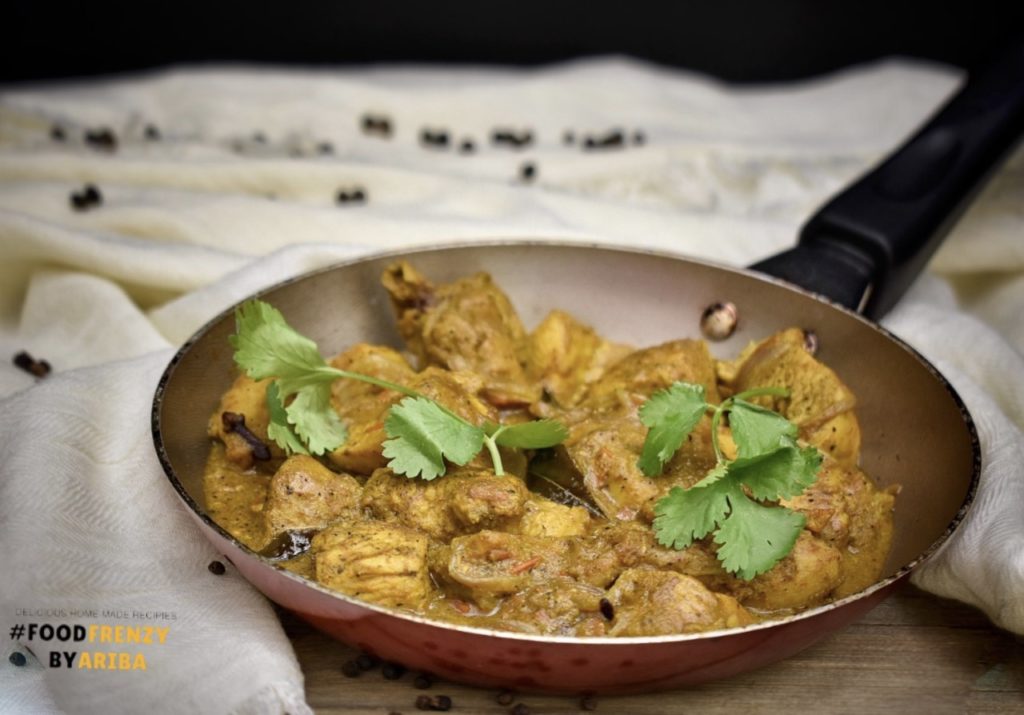 Nothing could beat the juicy flavours of spicy and hot chicken in winters.
Indian pepper chicken is a delicious, aromatic, hot & spicy side dish to serve with rice or chapati. This is great to enjoy during monsoon or winters. This pepper chicken recipe is super quick to make as it needs no grinding masala, no elaborate cooking and is made with simple and basic ingredients.The key to this delicious aromatic dish is the freshly ground pepper which brings a mild heat to the dish
Serves: 4
Marination Time: 1 hr
Prep Time : 10 min
Cook Time : 30 min
Ingredients
👉 1 tbsp ghee (clarified butter)
👉 1/2 kg chicken
👉 6 tsp freshly grounded pepper
👉 1 tsp turmeric
👉 4-5 cloves
👉 2 tsp ginger garlic paste
👉 3-4 curry leaves
👉 1 medium sliced onion
👉 1 1/2 chopped tomatoes
👉 1 tsp coriander powder
👉 water
👉 salt to taste
👉 1 tsp garam masala powder
Method
👉 Marinate the chicken with freshly grounded  pepper.

👉 Place the marinated chicken in the refrigerator for an hour.
👉 In a pan heat some ghee & then add cloves, ginger & garlic paste & let it sizzle until raw smell goes.

👉 Add curry leaves & stir properly.

👉 Add onions & saute them until they turn soft.

👉 Add chopped tomatoes & fry them on high flame.

👉 Add coriander powder & chicken and fry the chicken.

👉 Add some water & give it a stir.

👉 Add salt & lower the flame.

👉 Cover it with a lid & let it cook for 10-12 mins.

👉 Add Garam masala and give a good stir.
👉 Pepper Chicken is ready to be served.
Try it out! It is awesome.
Find more recipes on Instagram page: foodfrenzybyariba.
Comments