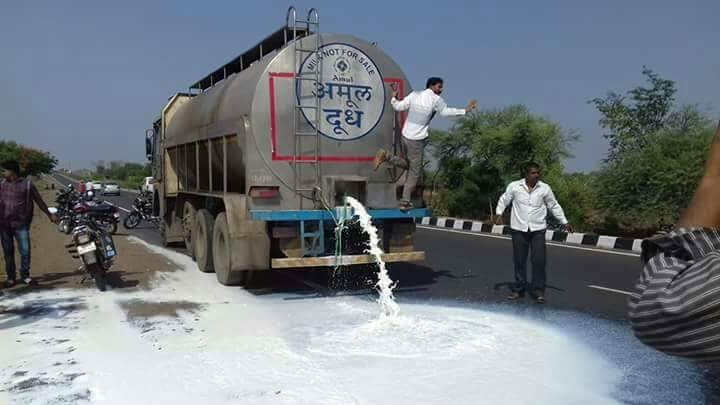 In a bid to protest against low procurement prices, farmers in Maharashtra are set to distribute milk free of cost. The protest will start from May 3, 2018, and will continue through the week.
Farmers are demanding a base price of Rs 50 per liter while the Maharashtra government has revised the price from Rs 22 to Rs 27 per liter in June 2017.
Dairies are stating low international prices, GST and increased production of milk are the prime reasons of low procurement prices of milk in Maharashtra.
Comments