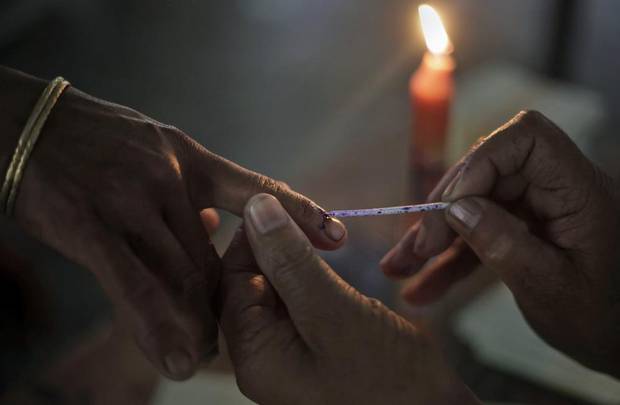 With assembly election results about to be declared in a few hours, pollsters and news channels are competing very hard in a 24* 7  environment to give the most accurate statistical prediction. In Bihar assembly elections in 2015 we witnessed the categorical failure of numerous exit polls when they all failed to predict a clean sweep of RJD-JD(U)-Congress alliance which was called Mahagathbandan. Globally in 2016 US presidential elections most exit polls and pre-poll analysis went woefully wrong. Barring one US academic no US pollster,  mainstream media house predicted even in their wildest dreams that Donald Trump will win the elections.
Let's briefly have a look as to why exit polls at times turn to be misleading and portray a totally different picture than what is grassroot reality, betraying a more than obvious disconnect.
* Exit polls are basically sample surveys, which select sample population sizes of few thousands in various places and those sample stats are then extrapolated for the much larger and diverse population. While this is a good way to gauge the political mood of the state and to check which way the wind is blowing, but it is not immune to error margins, ranging from minor to grave.
* A lot of people don't like revealing their electoral choices to exit poll journalists. They do take part in surveys but don't tell which candidate/ party they chose at the ballot box. Instead they bluff. These are called the silent voters, who vote a particular party but feign that they have voted the opponent party. This leads to miscalculation which can't be predicted.
* It's very difficult to predict vote share of different political parties, and whether compared to previous elections their vote share will decrease, remain unchanged or increase. Fluctuations do happen, depending on a lot of factors and public sentiment.
* When votes are cast alongside caste and religious lines, it is usually assumed that there would be en bloc mobilisation in favour of a particular party, as different parties have fixed caste, religion based core vote banks and patronage networks. But this approach is also fraught with discrepancy and turns out to be erroneous as there is no en masse voting pattern.
* Apart from mainstream political parties, there are smaller, fragmented political parties and independent candidates also in the fray. Independent candidates are not affiliated towards any party, so it's difficult to analyse and correlate their samples with those of other independents in neighbouring districts.
Comments