Delhi is inarguably one of the hottest national capitals of the world. Presently, the maximum temperature is hovering 45 degrees and is likely to increase a point or two in the coming days. In this scorching summers, the biggest task for the commuters is to wait for buses as bus stands. Even a minute of exposure is unbearable under the burning sun.
Considering the plight of bus commuters, as a CSR initiative, Daikin has collaborated with Delhi government and has installed their first fully air-conditioned bus stop shelter at Lajpat Nagar. The project is launched on a pilot basis. The company will install such air conditioned bus stop shelters at the other locations too after studying the viability of the project.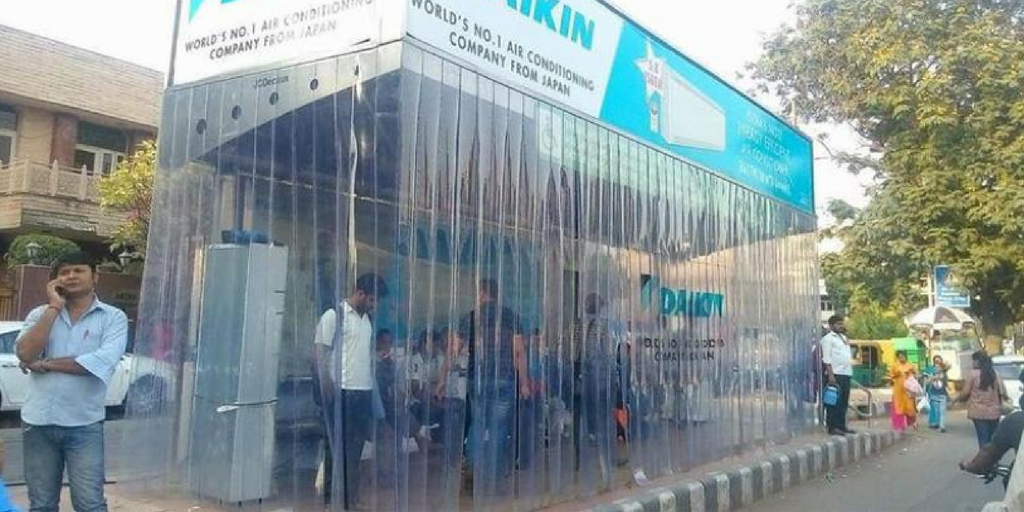 "It is a prototype and while we want to install more such air-conditioned shelters for bus commuters across Delhi, we want to see how this pans out first. Our aim is to monitor the response for a while. In just three days we have managed to gain public recognition with surprised commuters sharing pictures on social media. I believe this will be a successful campaign considering the heat that we are experiencing in NCR," Anuj Mangla, Divisional Marketing Manager of Daikin India told InUth.
It is a delight for bus commuters and people didn't waste any time in sharing the new public facility on social media.
First Air Conditioned Bus Stop opened in Lajpat Nagar

It's a CSR initiative of Daikin in collaboration with the Delhi Government pic.twitter.com/vWjicDInlZ

— Suraj Rai (@SurajRai_) May 16, 2017
https://www.instagram.com/p/BUJSpOtB707/
Comments