Chitkul : The Untouched Treasure of the Himalayas in India [Travel Guide]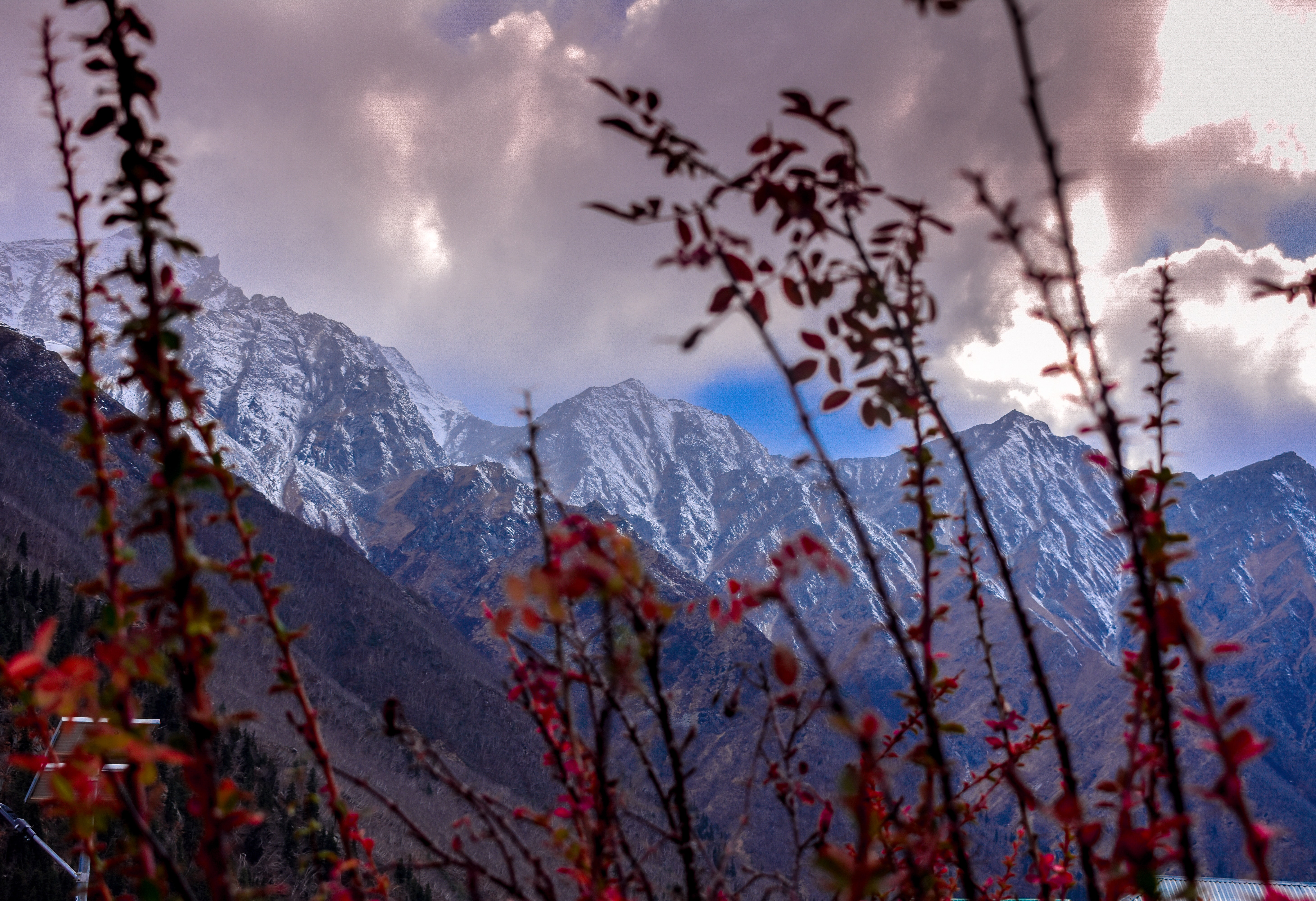 … the sky was turning a beautiful hue of orange..the cool breeze kissed my cheeks like an old lover. In the blink of an eye, the snow at the mountain tip began to sparkle and this sublime spectacle made me bow down to the unmatchable dexterity of the Almighty.
If you have a wandering spirit, you must have been to a lot of places and lived through so many breathtaking landscapes, but your journey is incomplete until the day you wake up in Chitkul, the last inhabited village in Kinnaur Valley of Himachal Pradesh. Chitkul lies some 100km before the Indo-Tibetan border, with Baspa driving the water supplies.
The Journey
It's gonna be a bumpy ride, sit tight.
Chandigarh: Few Volvo buses run from Chandigarh ISBT to Reckong Peo. You need to get down at Kharcham Dam, some 120 km before Reckong Peo. There is one government & one private bus that runs from Kharcham Dam to Chitkul in a gap of 2 hours. The last bus is at 4 PM. Both the buses take around 3 hours to Chitkul with a stop at Sangla bus stand lasting for almost an hour.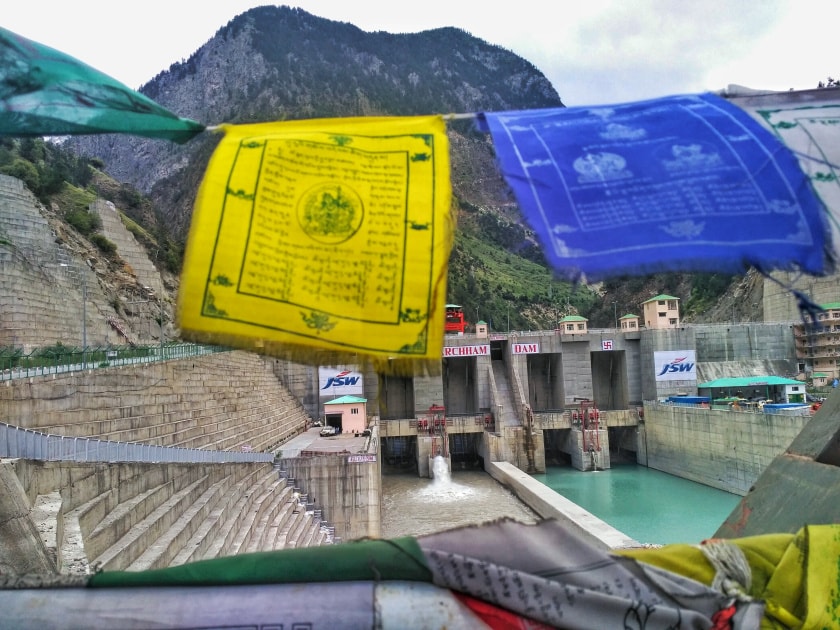 Delhi: If you are a budget traveller and are ready to sacrifice your comfort to save money, this option can work for you. There is a direct bus that runs from Kashmiri Gate to Peo at 8 PM. It will drop you at Kharcham Dam around 2 PM the next day. The bus costs around 850 INR.
Shimla: You can break the journey by reaching Shimla a night before. Take a night's rest and catch the same bus that runs from Delhi, at 6 AM from the Shimla- Mall road Bus Stand.
Taxi: If you are short on time & high on budget, book a taxi from Chandigarh to Chitkul. It will cost you a hefty 12000 INR for the round trip.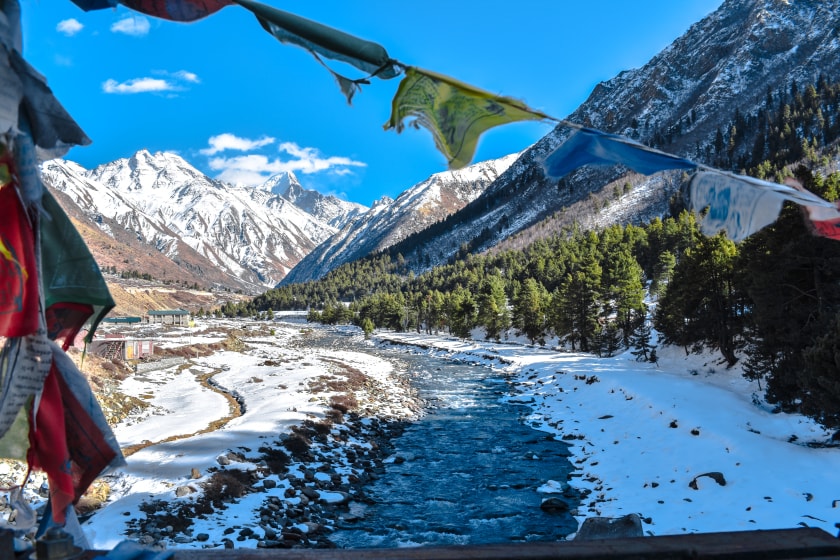 About Chitkul
Chhitkul is a village in Kinnaur district of Himachal Pradesh in India. This village is not only famous for being India's last inhabited village but also for the quality of potatoes grown on its soil, leading to a very high demand and price in the world vegetable market. This is the reason, you might not find them in their in-house dishes. Baspa river, which flows throughout the Sangla valley, originates in the inner Himalayas and acts as the only source of water supply to the village. Due to the extreme winters with avg. snowfall of 7-8 ft, Chitkul gets cut off from the outside world for the duration of November to March & the villagers move to lower parts of Sangla valley.
Mythologically, Chitkul acts as the last point of the famous Kinner Kailash Parikrama with the home of an only non-Buddhist deity to which homage must be paid in order to complete the pilgrimage by the Parikrama pilgrims.
It does not have those high towered mirrored hotels with modern-day facilities. Instead you'll find few guest houses or home-stays with very basic facilities to sustain life and that too at higher prices. This means most travelers stay in Sangla and pay a day visit to Chitkul.
P.S: Look for Amar Homestay if you are on a limited budget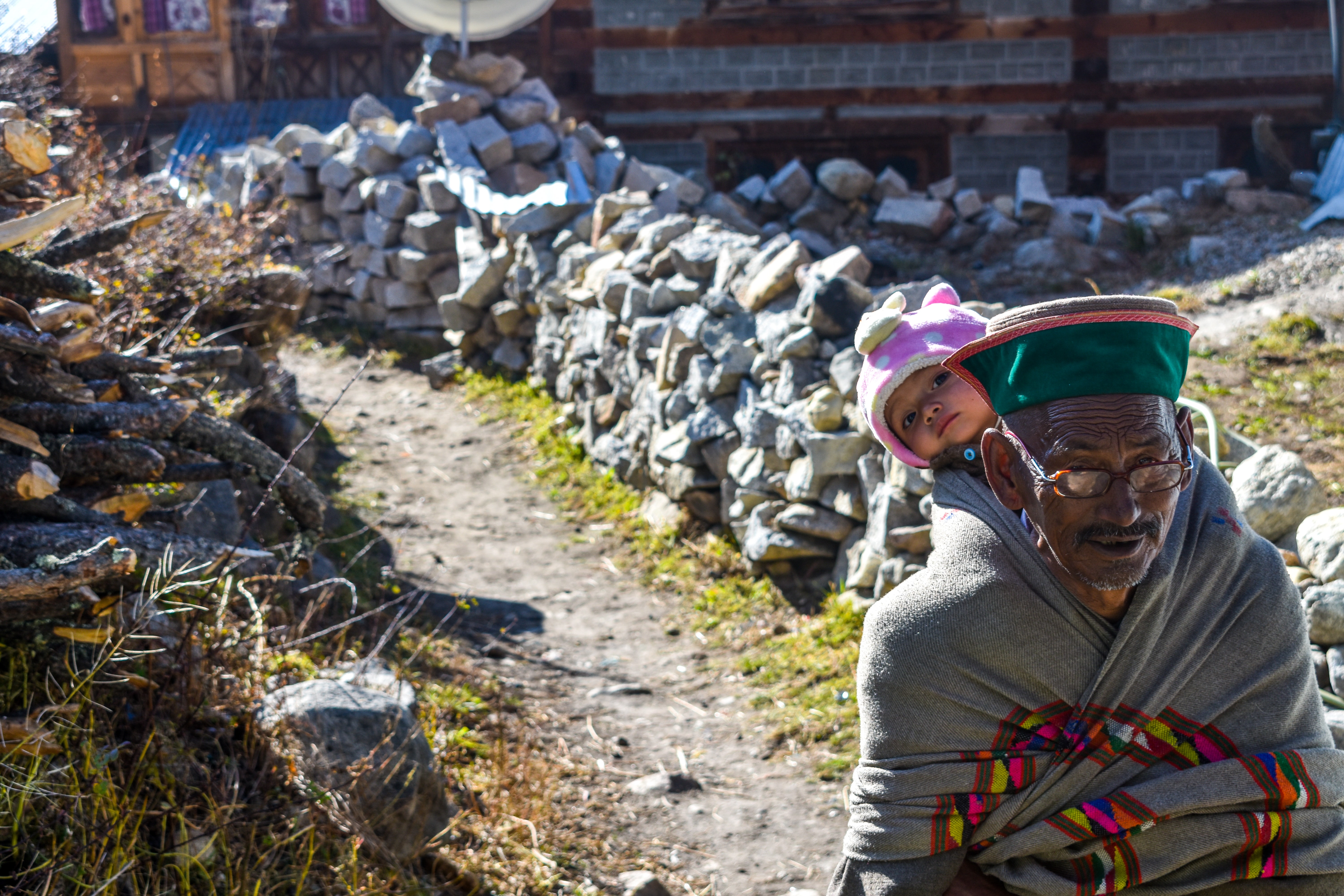 Look out for
Chitkul is the perfect place to soak in the serenity of the Himalayas without having to bear the chaotic overbearing of popular hill stations. Bring along your favorite book, drawing pencils or even your camera and sit beside the fast flowing Baspa river with the perfect view of those pointed peaks covered in snow.
Get to experience the tough lives of soldiers, up and close. Walk to the ITBP station situated some 3km ahead of Chitkul (beyond which you require an official permit). Interact with the soldiers posted there, listen to their stories of exemplary courage on how they brave infiltration attempts and harsh temperatures. Do not forget to thank them for all their efforts and carry a memory worth a lifetime with you.
Watch out for the ingenious watermills used by villagers to grind flour. In today's era, when everyone is obsessed with technology, they are rare to find and are definitely a sight to behold. Those small creaking wooden houses balanced on even smaller wooden planks are sure to catch your attention and amaze you with their creativity & strength of surviving such harsh conditions.
Save the best for the last. Wake up early in the morning, get some snacks and spot the most gorgeous sunrise of your lifetime.
Chitkul is one place which is untouched by the squalid city culture. Humanity is easy to find here. Unlike cities, you don't have to pass through a tedious maze of endless faces worn over a singular existence. Feelings are raw, emotions are pure and smiles are not half-hearted.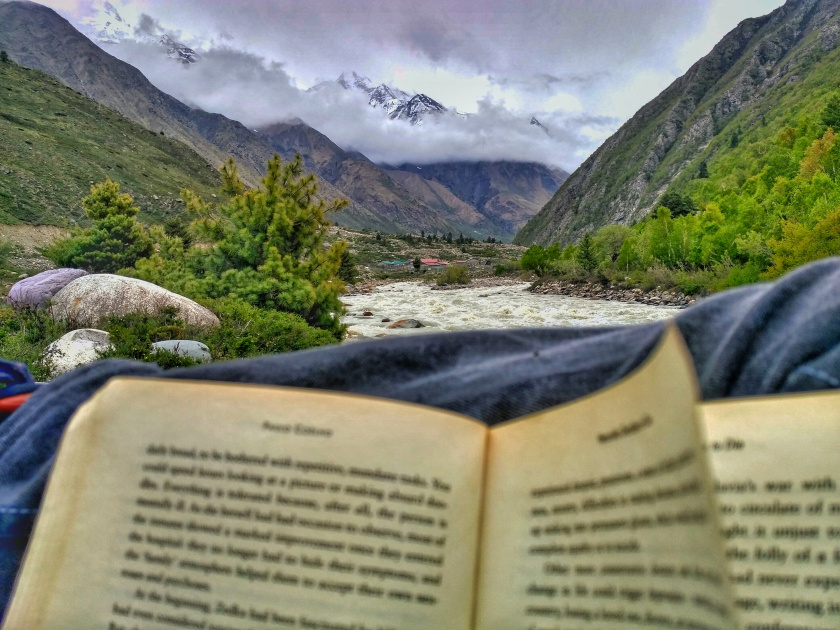 Comments