Check out the 10 best dishes in the 10 best canteens in Delhi University
Delhi University is one of the most sought after universities in the country. With colleges that are often splashed across newspaper headlines for their roof-hitting cut-offs, exorbitant salary offers during campus placements and larger-than-life annual festivals – the university is deemed as one of the best in the country as far as higher education is concerned. Another thing that this place is known for is the amazing food its college canteens has to offer. If you just got into DU, you must surely try these 10 food items there  :
Samosa from Hansraj College
The canteen is known to be clean and hygiene. It is big enough to accommodate a large number of people without getting too crowded. Take along a bunch of friends and crunch on their famous crunchy samosas.
Rajma Chawal from Ramjas College 
I don't know if the students of Ramjas ever paid attention to this fact, but Rajma is an anagram of Ramjas. No wonder then that this college's canteen is known for its amazing Rajma Chawal which are enough to soothe the wracked nerves of the homesick Punjabi kids.
3. Minced Cutlets from St. Stephen's College
St. Stephen's carry a legacy of its own. The college does not have a canteen, it has a "cafe". Much like everything else this college excels in, its minced cutlets belong to a class of their own. We promise you won't regret cheating your diet for this delicacy.
4. Dosa from Hindu College
Best known for being SRK's alma mater, Hindu College is also good with whipping up crispy dosa served along with a tangy sambhar and chutney. If you are a non-vegetarian, there are plenty of options in that section as well for you to relish.
5. Shahi Paneer and Laccha Parantha from Lady Shri Ram College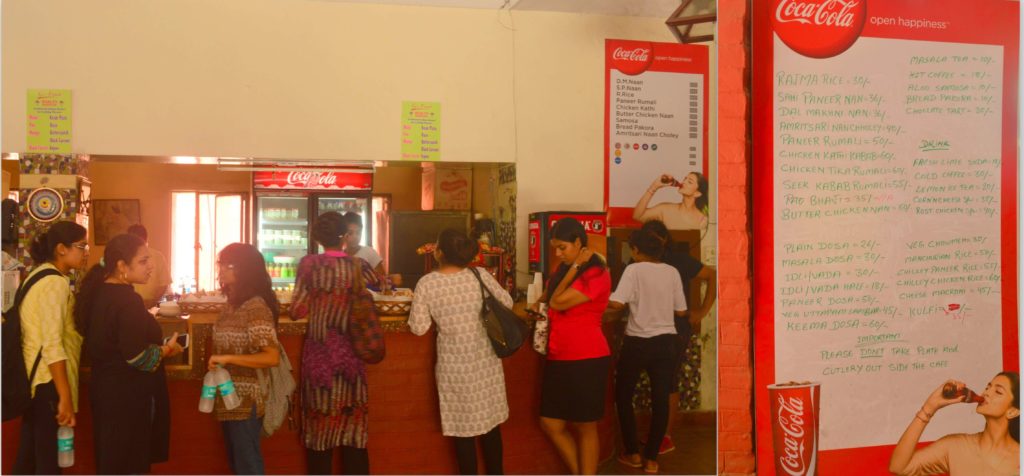 This one stands out by virtue of being rated the best arts college in the country. The menu amalgamates delicacies that pander to varying taste buds. You will find a large variety here. Ranging from croissants, chocolate tarts, keema dosa to cheese macaroni and Manchurian Rice- everything is a treat here.
6. Idli Sambhar from Sri Venkateshwar College
Lovingly called Venky, this college's canteen serves only vegetarian fare. But, you can't afford to underestimate the awesome South Indian dishes Venky has to offer. Savour their idli, vada, sambhar along with the piping hot chai.
7. Paneer Dosawich from Miranda House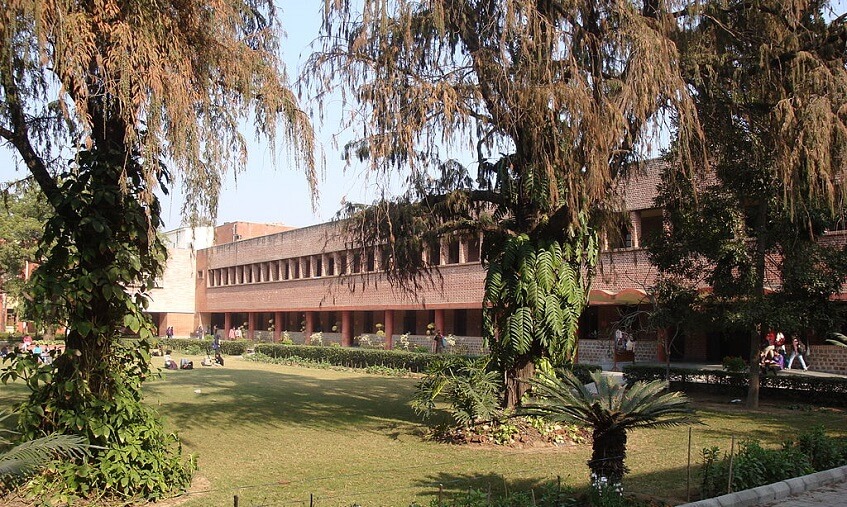 Miranda House's canteen is known for its quirky fusions. One such amazing combination is the Paneer Dosawich which brings together Paneer Dosa and sandwich. The canteen is quite spacious and serves pocket-friendly, yet delicious food.
8. Mutton Cutlet from Delhi School Of Economics
Considered India's finest institution for economics, sociology and commerce, DSE's canteen is your foremost abode if you are craving filling, rich thalis but are surviving on a shoestring budget. Go here and bite on to their desserts, mutton dosa and pair it with the Masala Coke.
9. Cheese Maggi from IP College
Having one of the best campuses in North Campus, IP College also boasts of a rather impressive culinary prowess. Its canteen serves some really good Maggi, Chhole Bhature, Tomato Soup and Gulab Jamun. The special attraction here is the Chaat stall outside the college gate which satiates all the "chatori" cravings you might have.
10. Chhole Bhature from Shri Ram College Of Commerce
The well ventilated and rather expansive canteen brims with brilliance as is evident with the sky-rocketing cut-offs that are synonymous with this top-notch commerce college. Gorge on SRCC canteen's Chhole Bhature or head out to the Irrfan Maggi Point just outside the canteen and slurp the steaming maggi.
Comments