Cabinet approves death penalty for child rapists, will it be a deterrent?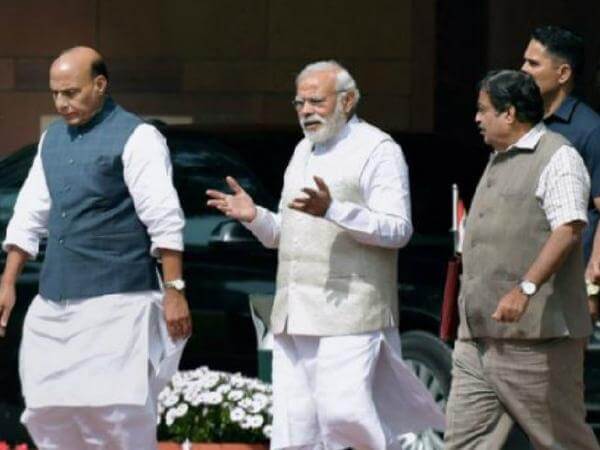 In a Cabinet meeting called on Saturday, Team Modi approved the promulgation of the criminal law, hence paving the way for death penalty for an individual accused of raping a child below 12 years of age. The criminal law amendment ordinance is cleared by the Centre. This ordinance will seek to amend the Indian Penal Code (IPC), the Code of Criminal Procedure (CrPC), the Evidence Act, and the Protection of Children from Sexual Offences (POSCO) act to include a provision of death penalty in cases where the aggrieved is less than 12 years of age.
With the collective conscience of the nation shaken by the gruesome incidents of minors subjected to unimaginable brutality in Kathua, and Surat, this comes as the government's response. The ordinance will now be sent to the President for his approval. It is to be seen whether the inclusion of death penalty acts as a deterrent for the offenders. Trisha Shetty, a women activist told, News 18 in an interview that death penalty won't act as a deterrent as the accused in 99% of the cases are close to the children. What in fact, is needed, is quick justice.
We believe that in addition to tougher laws, the judicial system struck with a lethargic approach towards its primary function of dispensing justice needs to be overhauled. That is the only way we can assure justice to so many innocents subjected to bestial acts of sexual violence. Moreover, rape is rarely just about forced sex. It culminates itself from years of subverted attitudes towards women and their standing in the society. What is taught as part of our "culture" and "society" embodies itself in a shameful attitude towards women. Women are to be controlled and subdued. Trespassing their private space is not even considered an offense and only a rightful act for men with a misplaced sense of pride and self-esteem. Apart from stringent laws, therefore, what we need is an education system which teaches young boys and girls to respect and understand their respective private spaces. That young girls and young boys are no different from each other and command similar behavior needs to be inculcated in our children from a very young age.
Comments