Bajrang Dal is now a hilarious meme on social media
Meme army on social media is brutally funny and spares nobody when it comes producing hilarious memes. From PM Narendra Modi to Saif Ali Khan and Kareena Kapoor Khan's toddler Taimur, everybody has been a butt of jokes. Now, with the arrival of February, festival of love is also round the corner. And one fear which every couple who wishes to celebrate Valentines Day can feel is the interruption and hooliganism of Bajrang Dal in public places.
According to the philosophy of Bajrang Dal it is wrong to celebrate a Valentines Day which is originated from the west as it demeans Indian culture and values. And of course, it is not Sanskari to express and celebrate love in public places. But this time it looks like that Social Media is in no mood to spare Bajrang Dal and has already transformed the Hindu-right wind outfit into a meme.
Here we have collated some of the gems for you.
What's your plan on Feb 14?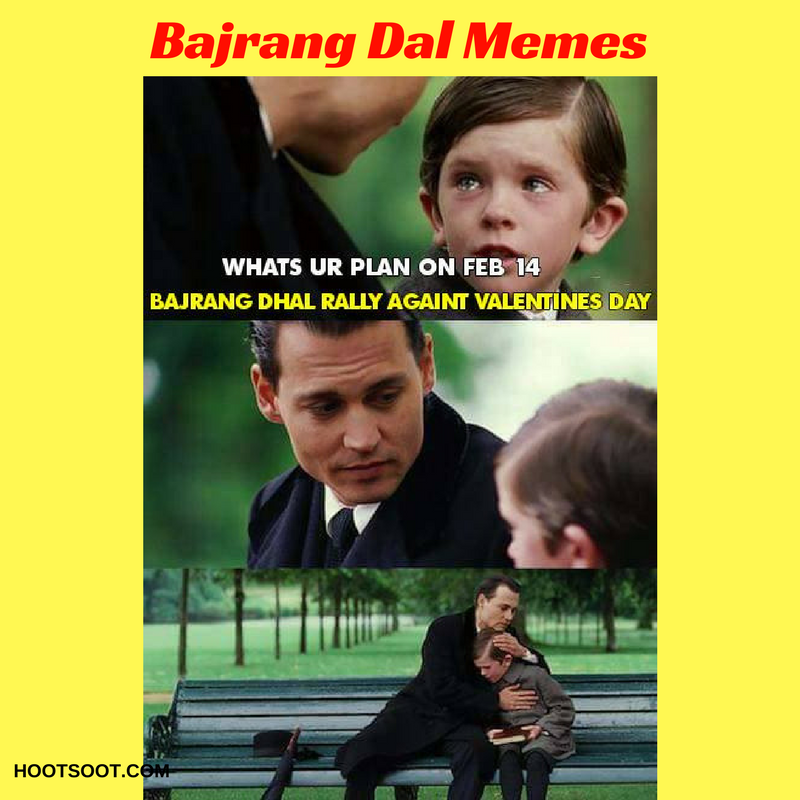 Bhai Kidhar Hai?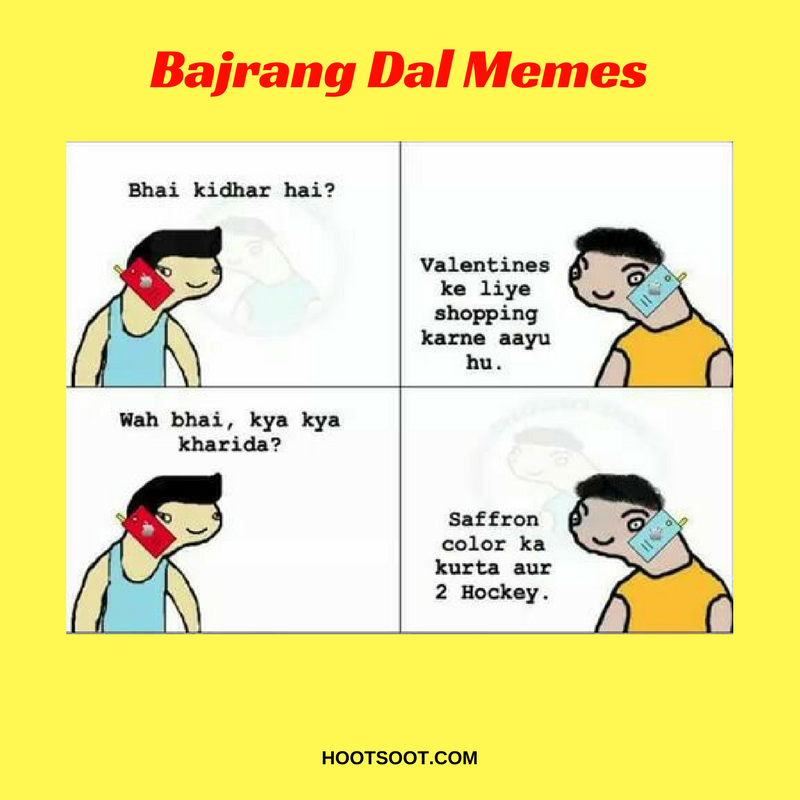 Ladki Dekh Ke Pighal Jaaoge toh log Tumhe Bhul Jaayenge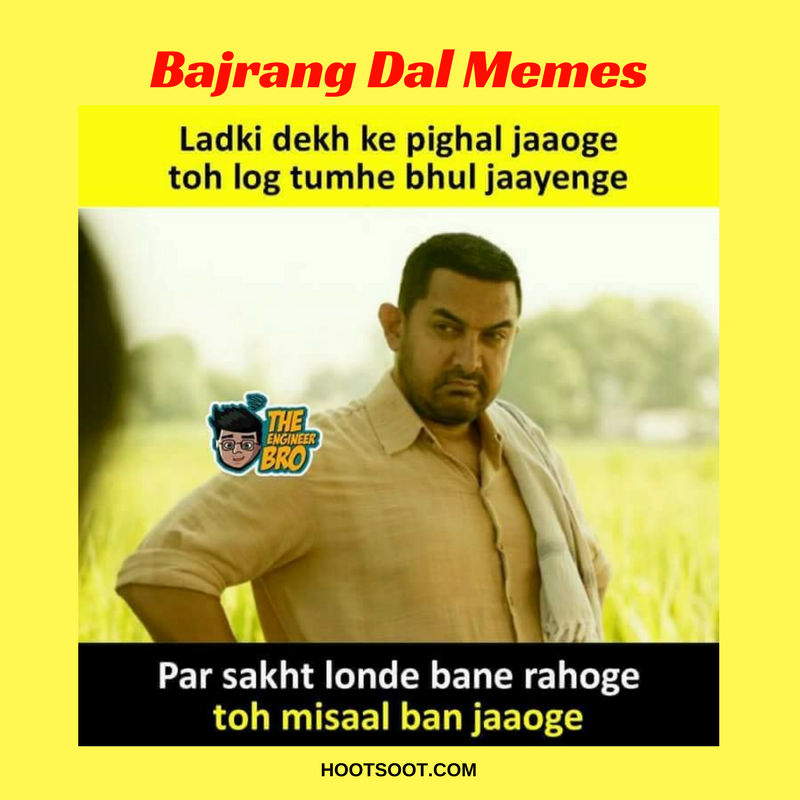 Khwab Dikhata Hai Maadarjaat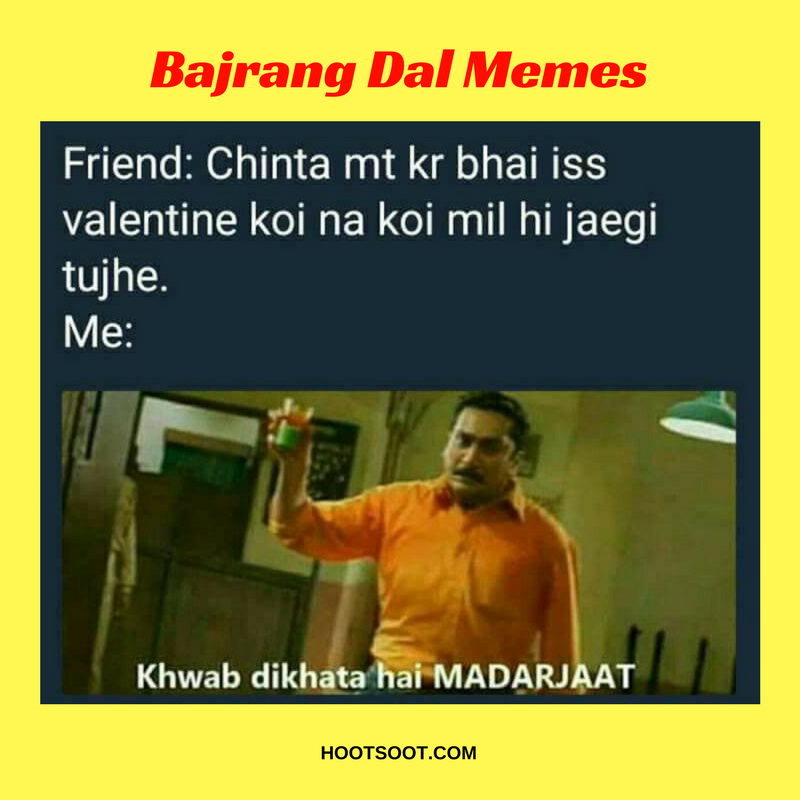 Bajrang Dal Starter Pack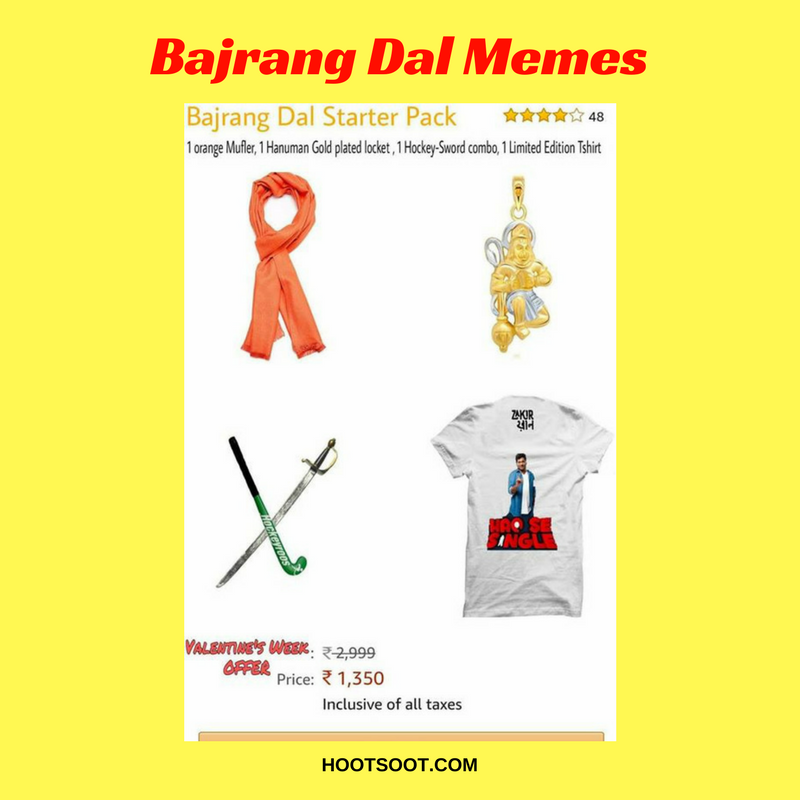 My Laathi Beats for Both of You
Hamko Ghanta Fark Nahi Parta
Bajrang Dal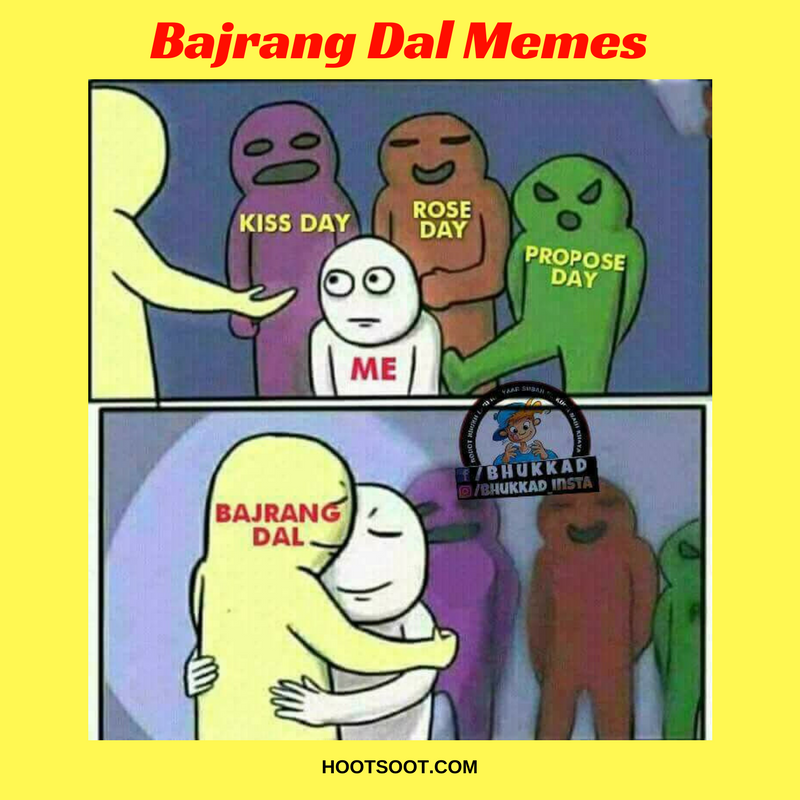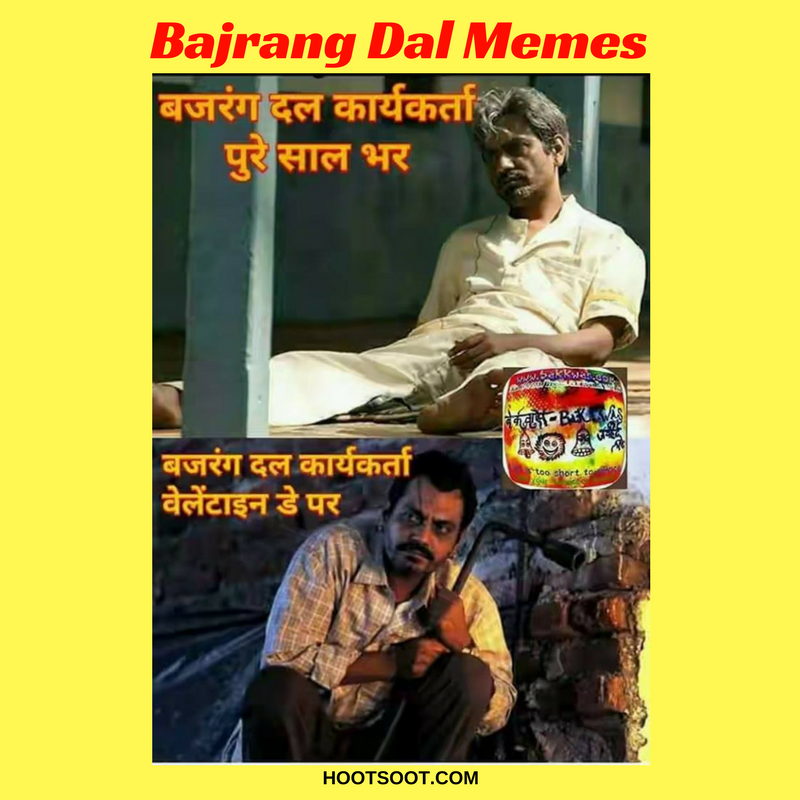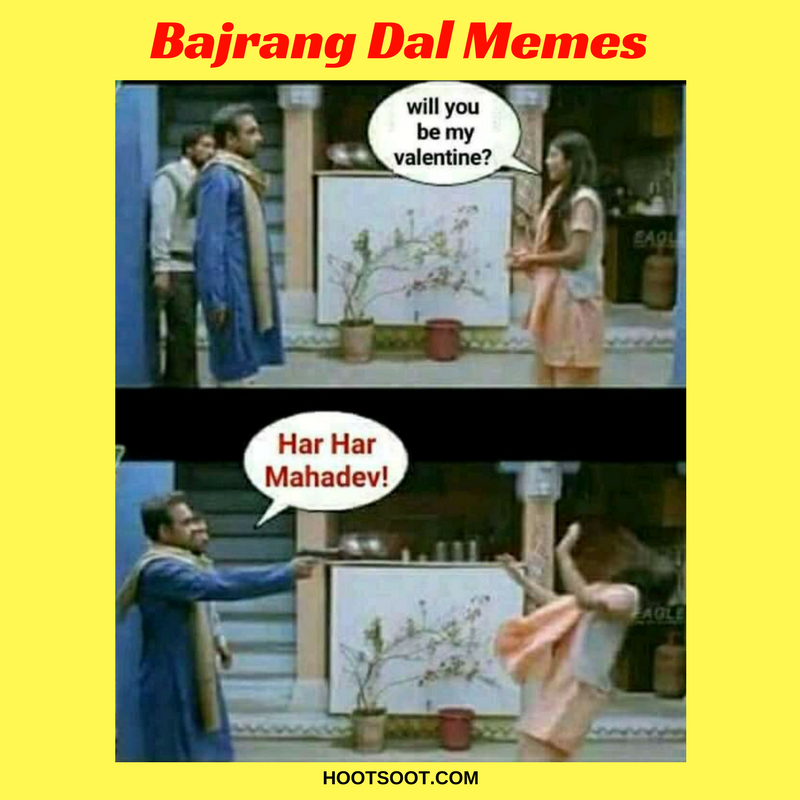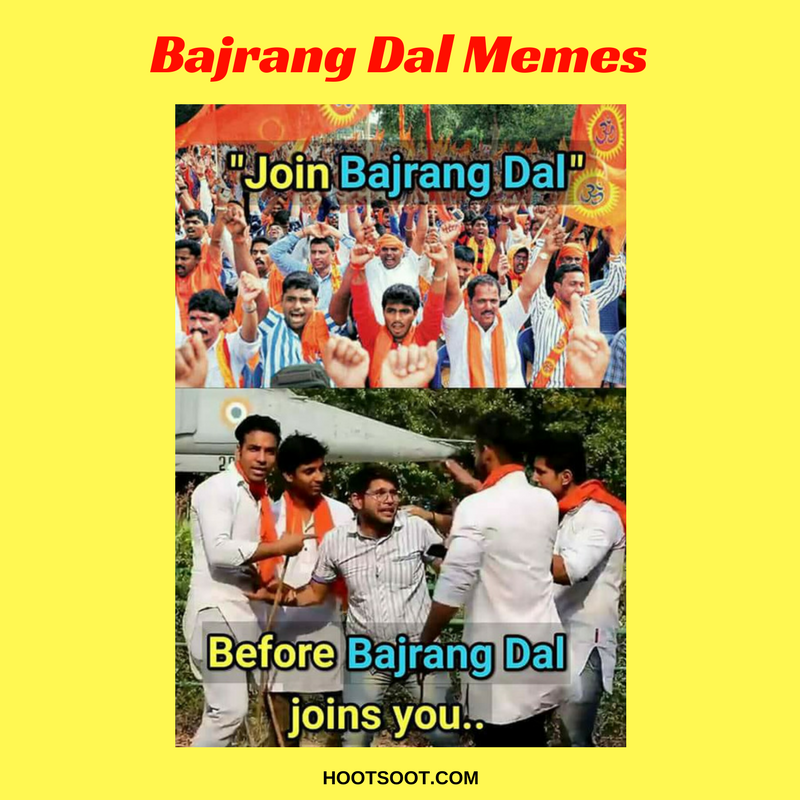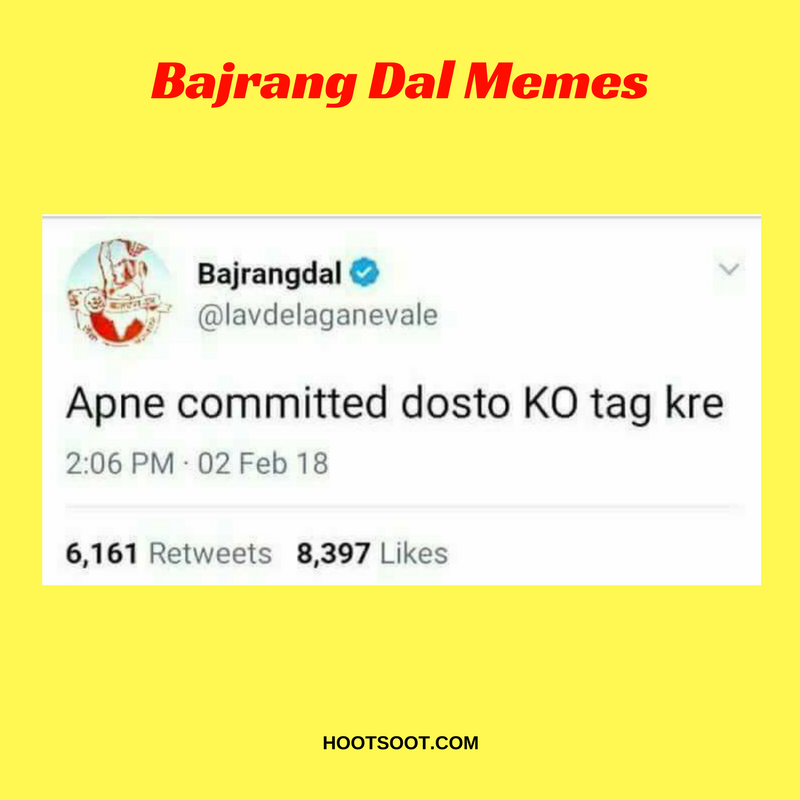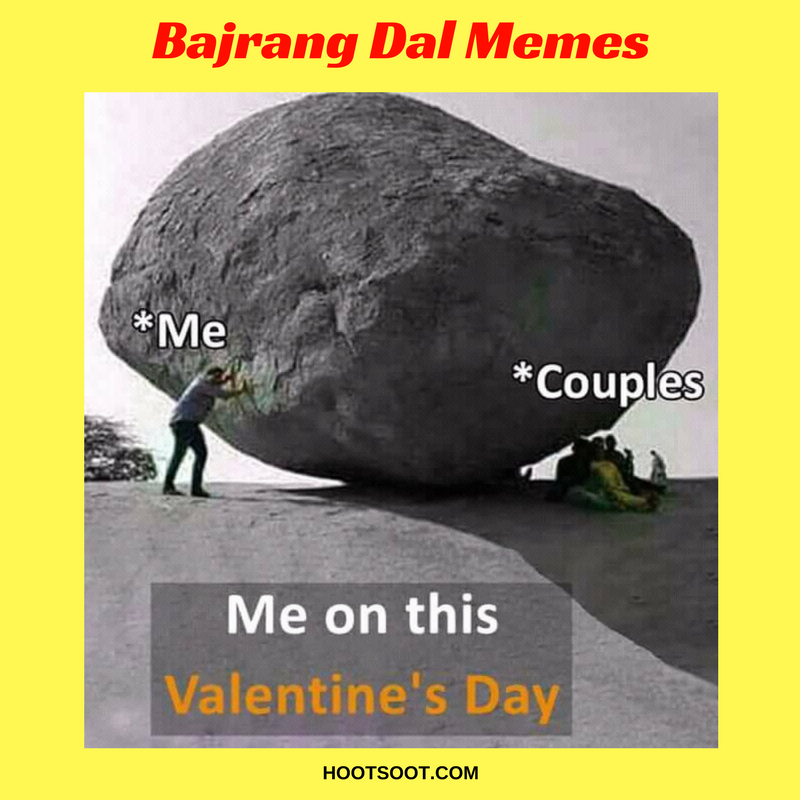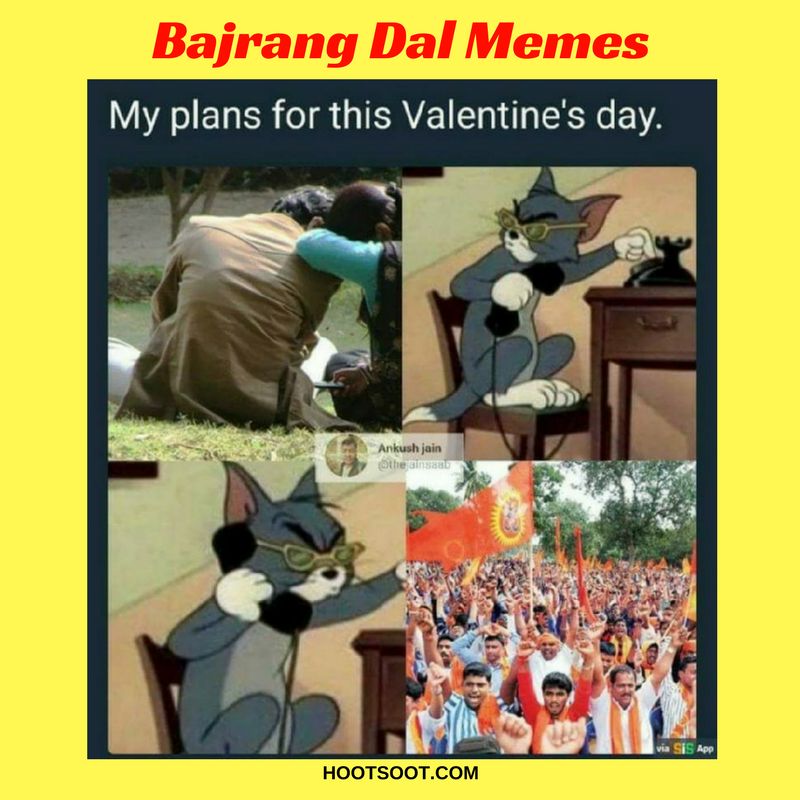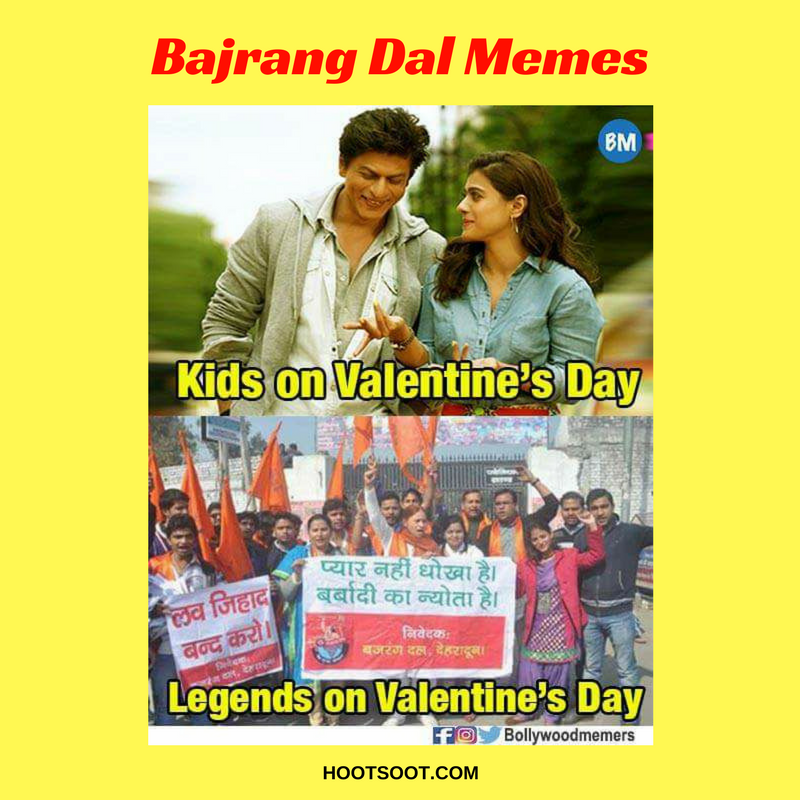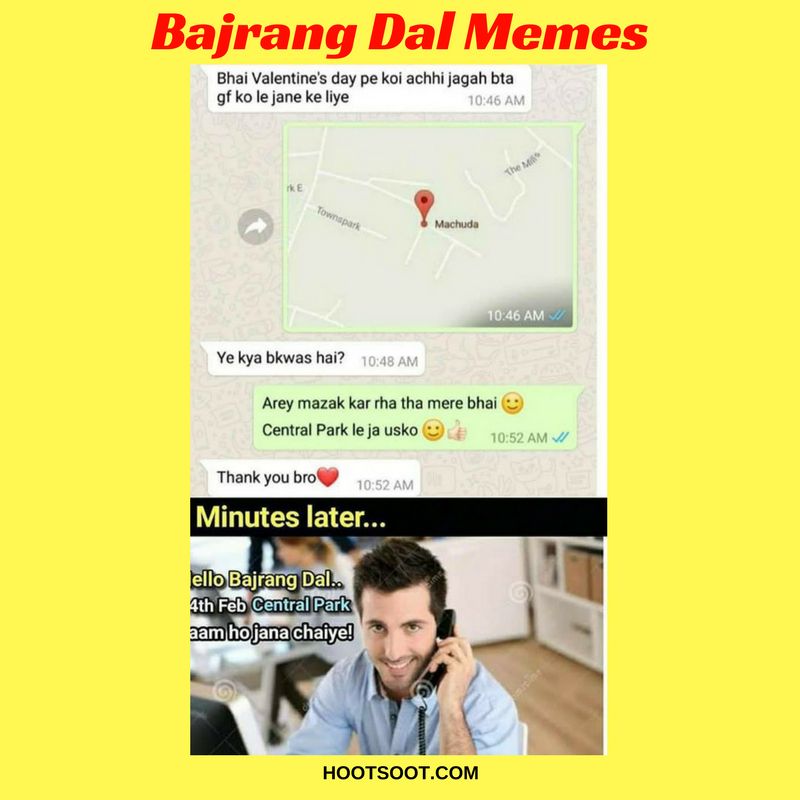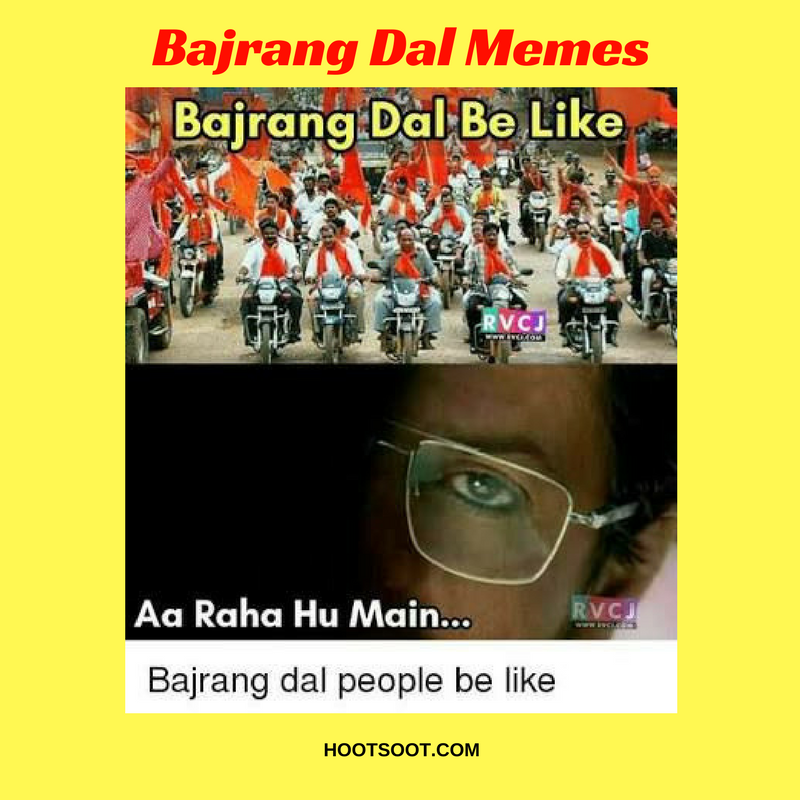 Comments