Baahubali Is India's Humble Answer To Hollywood And Deserves Every Indian's Support
'Why Katappa killed Baahubali,' has been one of the most haunting mysteries of the world over the last couple of years. Millions and billions of memes, jokes and conspiracy theories are all over the internet over the most brain stirring question in recent times. This kind of frenzy was last seen when the entire nation was waiting breathlessly for Sachin Tendulkar's 100th international century.
S S Rajamouli, the brain behind India's most expensive and technologically advanced motion picture project has left no stone unturned in making the series an epic saga of grandeur and finesse. The buzz around the India's most expensive movie project is too larger than any Khan movie in the Hindi speaking belt or a Rajnikant's movie in Tamil Nadu.
Baahubali 2: The Conclusion, the sequel to Baahubali: The Beginning is made at a whooping budget of over 250 crores and will release in 6,500 screens in India and 2,500 screens in other parts of the world. The biggest release ever for an Indian movie! And it deserves it. It is India's humble answer to Hollywood's VFX heavy superhero movies.
Lead protagonist of the film Prabhas has worked tirelessly for 4 years and haven't taken any other project just to give his undivided attention to the movie. Director of Baahubali, S S Rajamouli took almost a year to complete the entire pre-production and around the same amount of time is taken in completing the post production.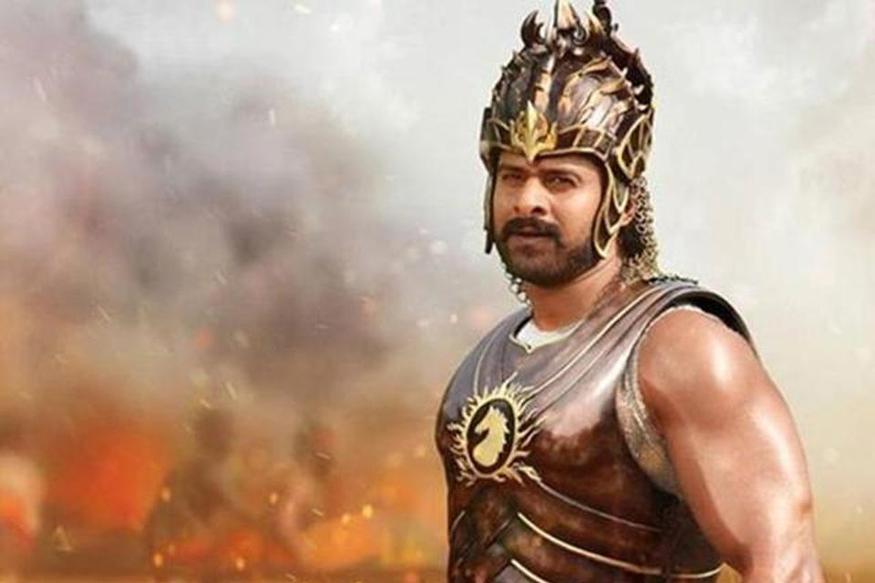 The project has been executed with careful and professional planning by taking all the stakeholders onboard from the very first start. The first part of the series, Baahubali: The Beginning had clearly proved that Indian film industry can successfully execute such large scale projects with a gripping storyline, adequate planning, and its successful execution.
Until Baahubali was released in 2015, there wasn't any great example of an Indian movie which has used the VFX technology completely to its advantage. Krrish series, Ra.One and Robot tried to attempt but never really were able to impress the masses. Baahubali had it all; intriguing story, strong characters, great star cast and exceptional display of movie making with the kind of budget it is made.
Frankly speaking, 250 crores is a shoestring budget if we compare it with an Avatar (1,200 crores) or a Transformers (over 1,000 crores). But Hollywood commercials can afford such gargantuan budgets due to a better distribution network and reach. But why any other film industry can not afford such huge budget movies?
Hollywood for long has been expanding in regions where its reach is minimal. It did so in Europe, Japan, and China. It signs up the regional superstars for grand Hollywood projects to create regional buzz. Andrew Garfield, Christian Bale, Hugh Grant and Tom Hardy to name a few are all English actor. Jackie Chan from China, Bruce Lee, and Freida Pinto; all are Asian. When it comes to producing movies for the global audience, Hollywood has mastered the art of making cinema which is at least plural in terms of star cast if not in the story. The film is marketed around the regional actor in that particular region. The best strategy to attract the audience.
Recent examples are Deepika Padukone and Priyanka Chopra. Former's XXX: Xander Cage and the later's Baywatch is completely marketed around the ladies in India. In both the movies, makers have downplayed the fact that two of the biggest Hollywood stars Vin Diesel and Dwayne Johnson are also starring in the action flick. It has simply helped the makers to market the movie in a more efficient way to the regional audience. And here we are talking about India with over 1.2 billion population.
Indian mass audience has always been a fan of Hollywood action movies (the reason behind huge dubbed English movie market in India) because they had no Indian movie to watch at par with Hollywood. Baahubali series has emerged as that viable option for movie lovers who love watching grand tales of action and destruction! Indian industry needs to execute more such projects if it wants to prevent Hollywood from capturing the Indian market completely. And we Indians should support movies like Baahubali. For long we have been criticizing mediocre CGI used in Indian movies. Not anymore. Go watch Baahubali 2: The Conclusion to celebrate the next level of Indian cinema.
Comments