9 actors who have managed to stand apart in the crowd of 'superstars' with their unmatched acting skills
In a Twitter thread, Indians asked foreigners about the first thing which comes to their mind when they think of India; many answers were the same word – Bollywood. There is no denying that Bollywood is the most sought-after entertainment industry of India which is literally idolized by Indians but the same area is also a house of controversies, biases, and ironies.
While the prevailing nepotism in Bollywood is not a clandestine phenomenon, its awards are an even bigger fiddling. More than often, the most prestigious awards are conferred on the actors for whom acting is a name of just a dish. Meanwhile, there are also some talented gems who instantly lightens up the screen with their phenomenal art, but sadly they don't always get the credits they deserve. We cannot change the way how awards are distributed but we surely know the names of artists who would make it to the top of the list if Bollywood awards were to be actually talent-oriented.
#1 Swara Bhaskar
The longer screen time of a lead actress is often outbalanced by Swara Bhaskar's rather short appearance; such is the talent of the young actress who has grabbed many big roles lately but still waiting for her share of recognition and awards in her native industry. Her films like Nil Battey Sannata and Anaarkali of Aarah have even acclaimed international praise from the film critics.
#2 Raj Kumar Rao
Every time he appears on the silver screen, he leaves all of us gawked at the brilliant way he delivers his role. Raj Kumar Rao has a long list of phenomenal roles under his belt that no other actor in Bollywood can ever imitate. Although he has received a National and Filmfare Award under either supporting role or on a shared account with another actor, we still think he deserves much greater. 
#3 Pankaj Tripathi
An actor gives his best shot on screen if he has the ability to be himself in the truest form and Pankaj Tripathi is one of that kind of artists. Born and brought up in Bihar, Pankaj Tripathi just like other offbeat talented actors is a product of NSD, Delhi. His career got the right turn a bit late but Tripathi can give even the so-called most revered celebrities a run for the money with his impeccable acting talent.  
#4 Sanjai Mishra
Next in line is Sanjai Mishra who injects life in any role he takes up. Having being starred in movies that will be remembered for their distinctiveness, Sanjai Mishra has surely left a mark on hearts of those who appreciate quality cinema. It would be delightful for us all seeing this extremely talented actor receiving awards on those shiny stages.
#5 Deepak Dobriyal
Better known with Pappi Bhaiya for his unforgettable roles in Tanu Weds Manu series, Deepak Dobriyal has set a zone for himself that belongs only to him exclusively. He possesses such a unique way in his acting skills that he totally controls the audience's emotions from across the screen.
#6 Nawazuddin Siddiqui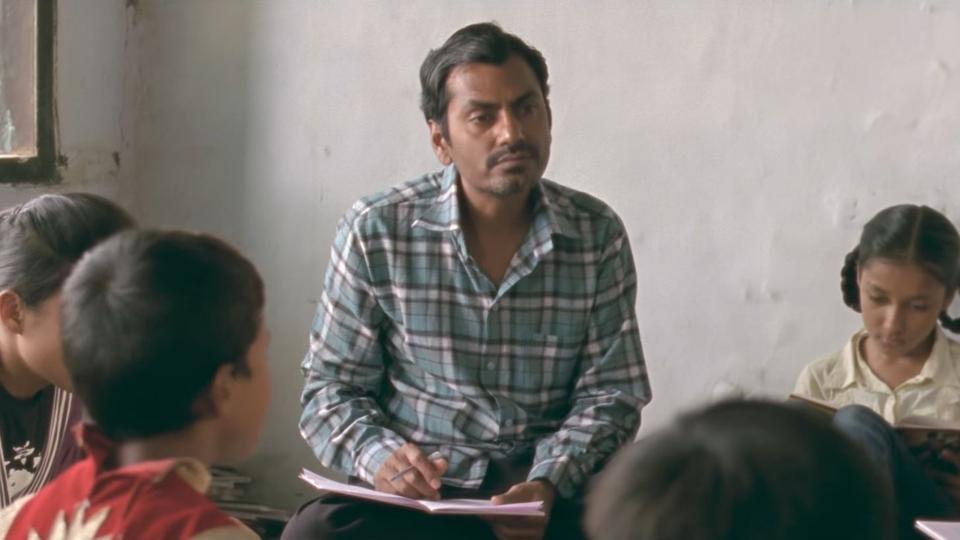 Only a goldsmith can scratch gold from the darkest mine; that's why Nawazuddin Siddiqui is the top choice of the most talented directors of the realm. But still, the irony is that he has earned more international awards than from his own country.  
#7 Mohammed Zeeshan Ayyub
The maximum that Bollywood gives to those actors that are irreplaceable in their roles is to typecast them in the roles of character actors. The Same thing has been done to this proficient actor. We can only hope that he gets the credit he truly deserves in future.
#8 Seema Pahwa
Nothing can play a role of desi mother with a flawless desi accent like Seema Pahwa. We have grown up watching her on DD1 as well as in the films in more recent history, but we would love her presence even more on Bollywood flicks if she gets more regular roles. 
#9 Ratna Pathak Shah
Could we please say "Like husband like wife" when we talk about Ratna Pathak Shah? We are always amazed by her intense acting and laugh uncontrollably at her comic roles. She is a gem that adorns Bollywood industry but we think she can be utilized more. As she herself said in an interview that relevant roles are not written often even for leads like Deepika Padukone so how senior actors like her can expect much. 
Comments