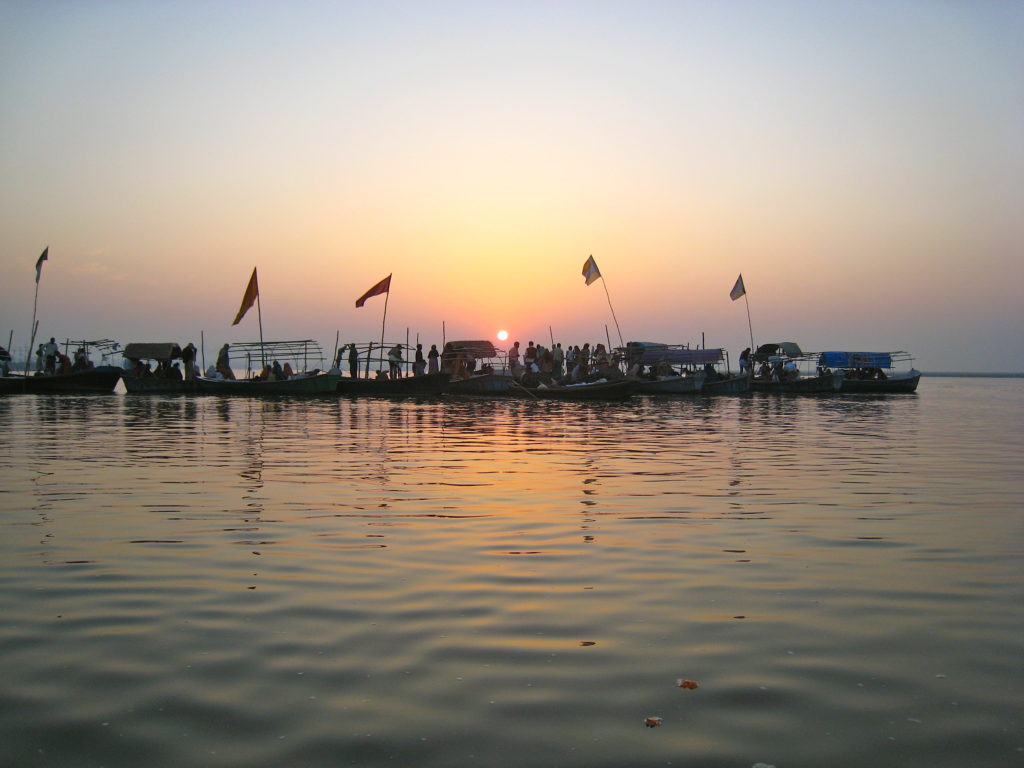 The name of Prayagraj is synonymous to the Kumbh Mela and Sangam – the confluence of rivers Ganga, Yamuna, and Saraswati. Millions of people visit the holy city of Uttar Pradesh to take a dip in Sangam in a bid to achieve salvation. But the ancient city, also known by its ancient name Prayag has many more gems to unearth. Formerly known as Allahabad, it is also a classic example of Ganga-Jamuni Tehzeeb where all religions have co-existed in harmony since ages.
Laidback charm of river Ganga blended in age-old heritage; Prayagraj has been the birth city of several stalwarts including India's first Prime Minister Pandit Jawahar Lal Nehru to India's first unconventional superstar Amitabh Bachchan. The historically important and culturally rich city offers a plethora of things to explorers.
Here are 8 incredible things you can do in Prayagraj apart from visiting the ghats of Sangam in Kumbh Mela.
#1 Khusro Bagh
This large historical garden of Mughal era sprawling across 40 acres is one of the most significant landmarks of Prayagraj. The large walled garden has tombs of Prince Khusro, the eldest son of Emperor Jahangir and Sultan Begum. Khusro Bagh is another example of how grand and excellent Mughal architecture was. Take a stroll in the garden to soak yourself in the ancient time of Mughal period. Khusro Bagh is located at a distance of less than 2 km from Prayagraj Junction railway station in muhalla Khuldabad.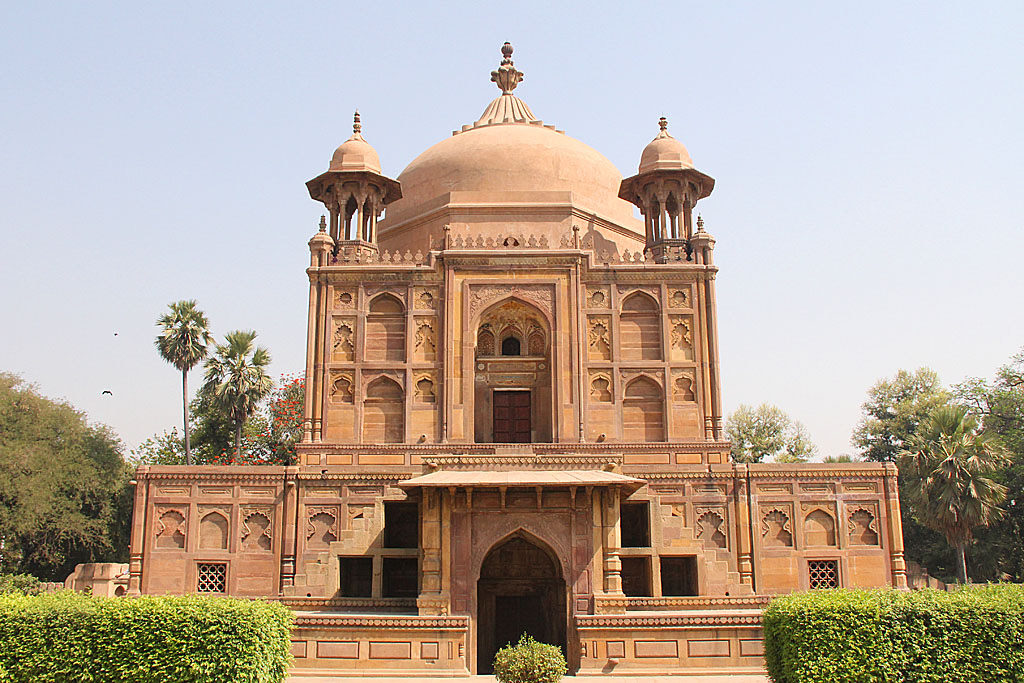 #2 All Saints Cathedral
This ancient architecture is an Anglican Cathedral located on MG Road in Prayagraj. The church was built during the British rule on 13th-century gothic style churches. The church boasts of well-preserved 125-years old glass and marbles and can accommodate around 400 persons at a time. It is a perfect place to get some peace and while coming out, you can take a stroll in its big, lush green garden.
#3 Allahabad Boat Club
If you are looking for some adventure then Allahabad Boat Club is the perfect destination for a plethora of water sports in the river Yamuna. You can hire pedal/speed boats for a ride in the river Yamuna or can go for more adventurous ventures like windsurfing, parasailing, kayaking and water skiing among others.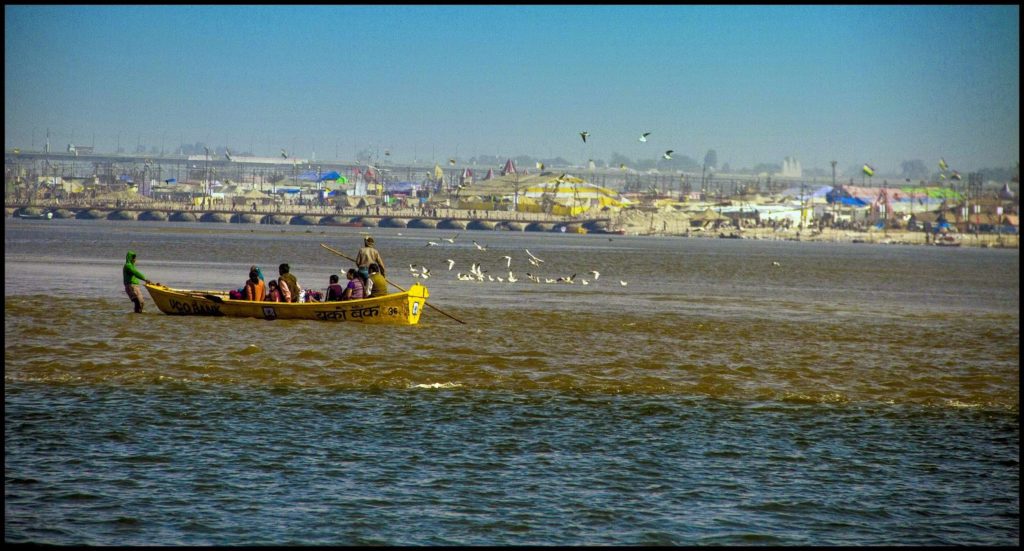 #4 Bade Hanuman Ji Mandir
Located on the banks of Sangam – this religiously significant temple of Lord Hanuman is a must visit if you are in Prayagraj for Kumbh Mela. Legend is that every year, river Ganga comes and touches the feet of Lord Hanuman as the temple gets submerged during monsoon season every year. The 20 feet long and 8 feet wide statue of Bade Hanuman Ji is a sight to behold. Don't miss the grand arti of the temple.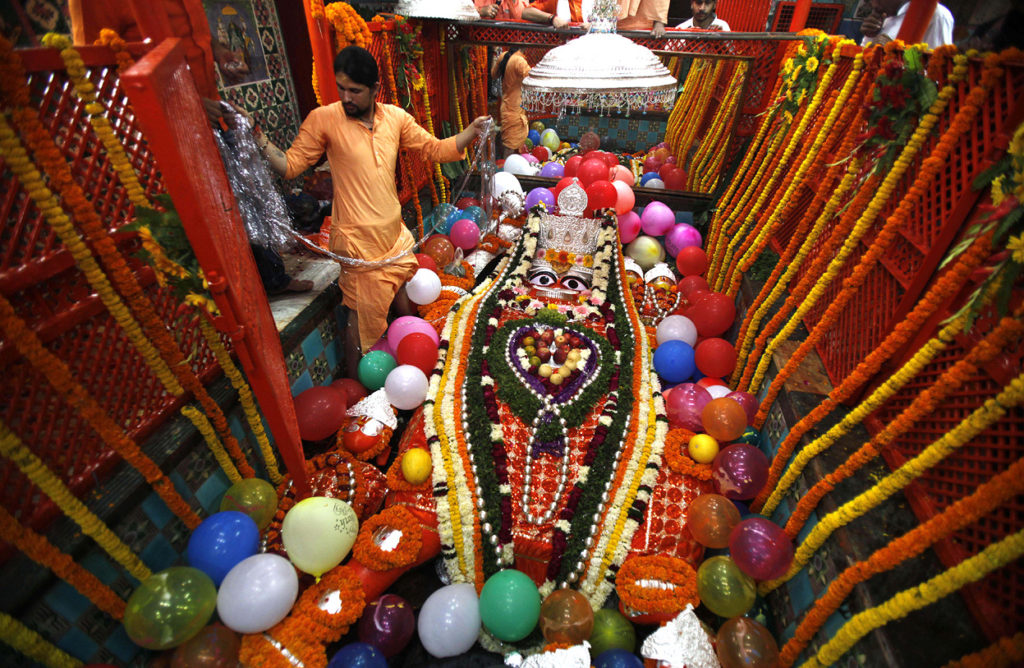 #5 Alfred Park
If you remember history, you must be remembering the significance of Alfred Park in the history of the Indian independence struggle. It is the same park where freedom fighter Chandra Shekhar Azad shot himself after being cornered by British policemen. The park was renamed as Chandra Shekhar Azad Park after independence. An honorary statue of Azad was also installed at the site of his death. It is the largest park of Prayagraj oozing with the pride and honor of our martyrs. The park is open from 5 am to 11 pm.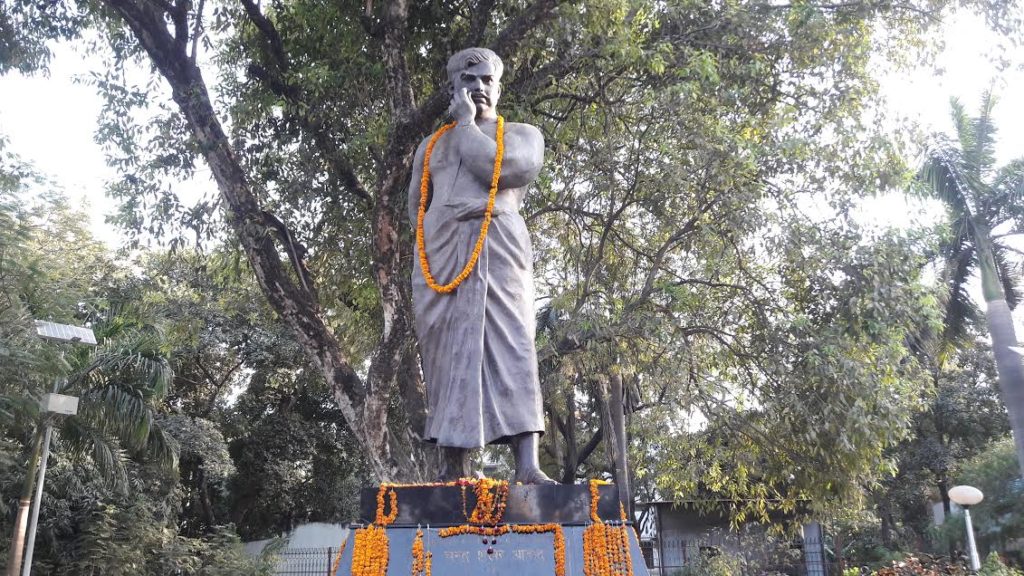 #6 Anand Bhawan
Anand Bhawan is the ancestral home of India's first Prime Minister Pandit Jawahar Lala Nehru and first female Prime Minister of India Indira Gandhi. The sprawling bungalow is now converted into a museum where one can have a close look of Nehru dynasty. There is also a room where Mahatma Gandhi used to stay during his Allahabad visits, now Prayagraj.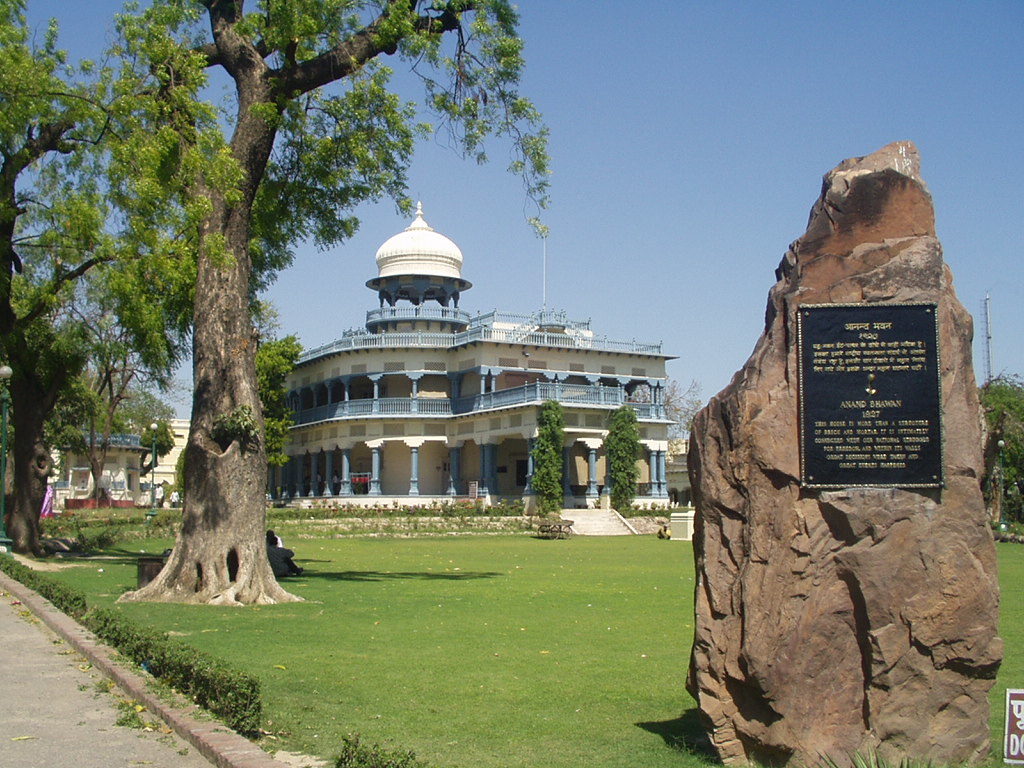 #7 Allahabad Fort
Allahabad Fort was built by the great Ashoka and was later repaired by Akbar in 1583. It is one of the most important architectures of the Mughal Era. There is also an Ashoka Pillar in the fort built in 232 B.C during the Maurya dynasty. There are three majestic galleries in the fort including with high towers. There is also a Saraswati Koop which is touted to be the origin place of now extinct river Saraswati. Akshay Vat and Patalpuri temple are its other major attractions.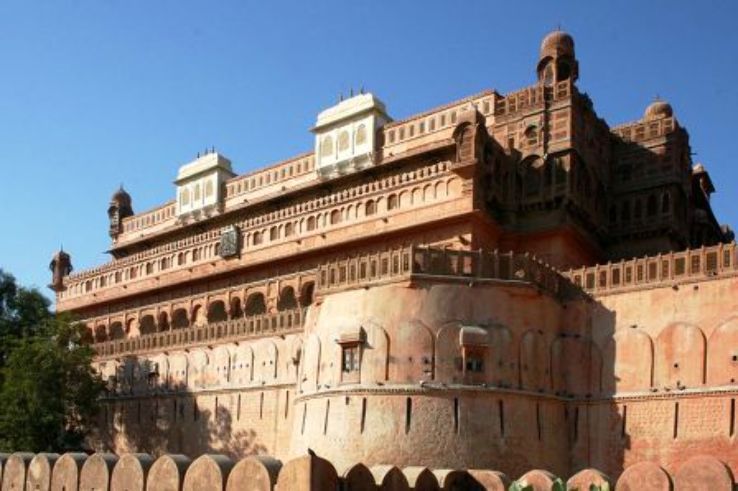 #8 Food in Prayagraj
Prayagraj's food is highly inbynced from Mughlai and Awadhi cuisine. From chats to different varieties of Kebabs; all in all, Allahabad is a foodie's paradise. Here are a few famous eateries which you must try in Allahabad.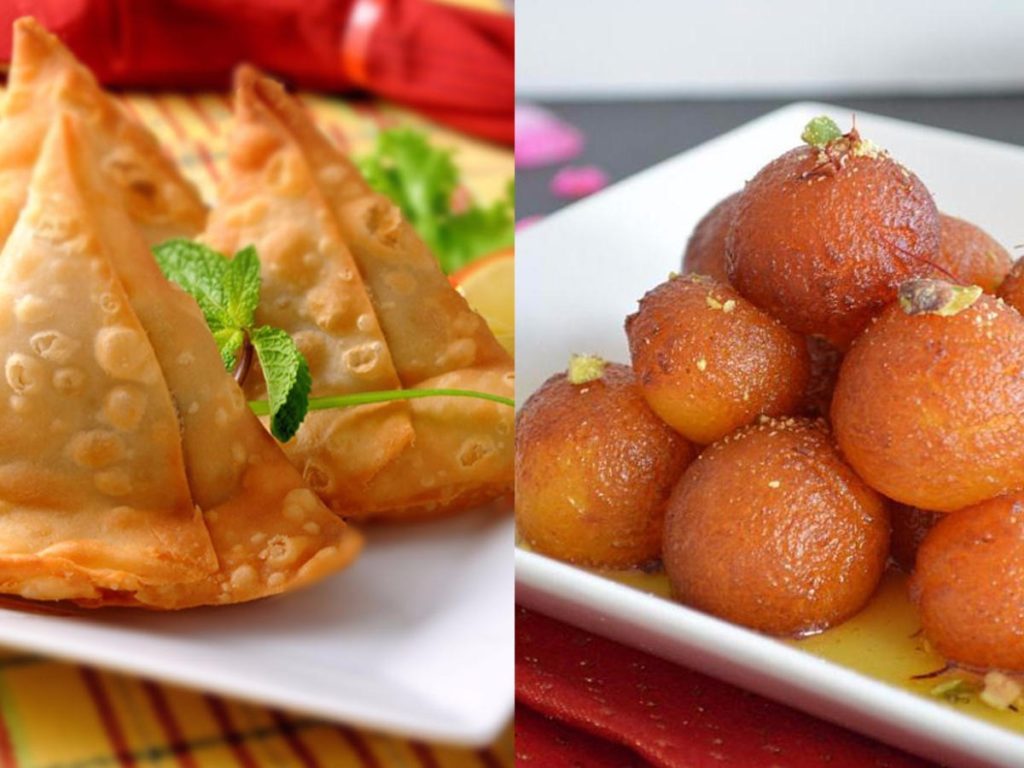 Eat On is a must visit if you want to relish on some delicious North Indian and Mughlai cuisine. This small eatery is often mistaken for a small fast food joint but the crowd here will tell you how good it is. This place serves the best kebabs and biryani of Allahabad.
Address: 19/35, Palace Compound, MG Marg, Civil Lines, Prayagraj
Heera Halwai serves the most authentic samosas of Allahabad. You can also savor traditional snacks and namkeen here. This place opens up at 6 am and there is a high possibility that you will find the place crowded.
Address: Gomti no., 4, Maharshi Dayanand Marg, Vivek Vihar Colony, Civil Lines, Prayagraj
Churmura – You have to have churmura if you are in Allahabad. It tastes different from any other place in India. Find carts of churmura near the main crossing of Civil Lines, opposite Samsons and Khadi Gramodyog.
Chunni Lal Bhojnalay ke chole bhature will leave your soul wanting for more.
Address: 165/35B/1, MG Road, Prayagraj
Desserts – For desserts you must try Radhe ki thandi fruit cream, Dehati ke rasgulley or Raja Ram ki rabri and kulfi.
Comments