Updated on May 21st, 2019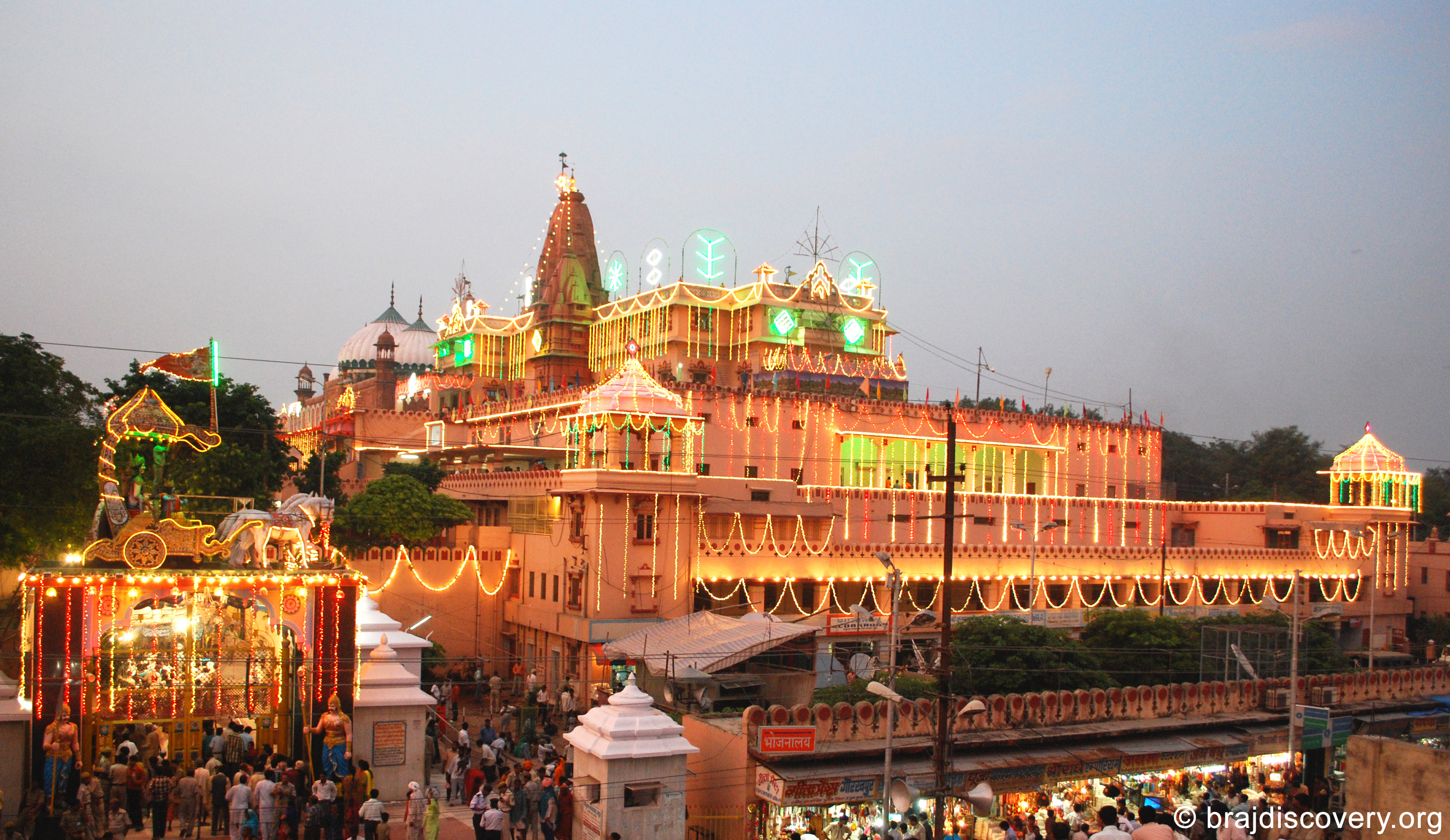 Mathura is one of the most popular pilgrimage destinations of India. Being the birthplace of Lord Krishna, the place is thronged by millions of devotees every year. But apart from mythologically and historically important temples, there are several other incredible things to do in Mathura. Not too far away from Agra, the holy city of Mathura offers a lot of other incredible historical and cultural experiences which travelers can take along with them as an added experience.
Here are 7 incredible things in Mathura which you can do to make your trip truly memorable and one of a kind.
1. Kans Quila (Fort)
If you know Lord Krishna, you also know his infamous uncle – Kans Mama. Wouldn't it be fascinating to explore the place where Lord Krishna's cruel uncle actually lived? Kans Quila dates back to the times of Mahabharata and is one of the major attractions of Mathura. The home of the maternal uncle of Lord Krishna is located on the northern banks of the river Yamuna and was restored by Raja Man Singh of Amber in the 16th century. The fort is built over a massive area and beautifully presents the splendid architecture of both Hindu and Mughal styles. There is also a legend that the Kans Quila was used as a rescue camp when Mathura was hit by the great floods in the river Yamuna. There are also several Yamuna Ghats within the vicinity of Kans Quila including Vasudev Ghat and Brahma Ghat.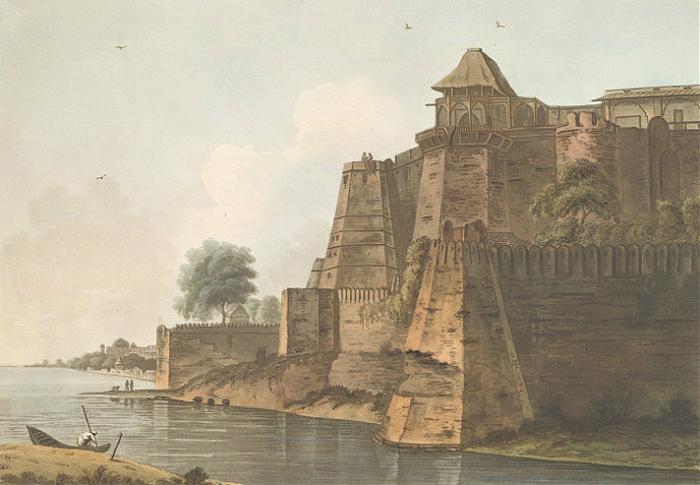 2. Keshi Ghat
Keshi Ghat is situated on the banks of river Yamuna and is one of the most visited tourist attractions of Mathura and Vrindavan. The ghat is named after the horse-demon Keshi who was sent by Kans to kill Lord Krishna. The legend is that Lord Krishna took bath in the river Yamuna at Keshi Ghat after killing the horse-demon. Several people visiting Vrindavan take a dip in the river Yamuna at Keshi Ghat due to its mythological significance. You must see the evening aarti of Keshi Ghat.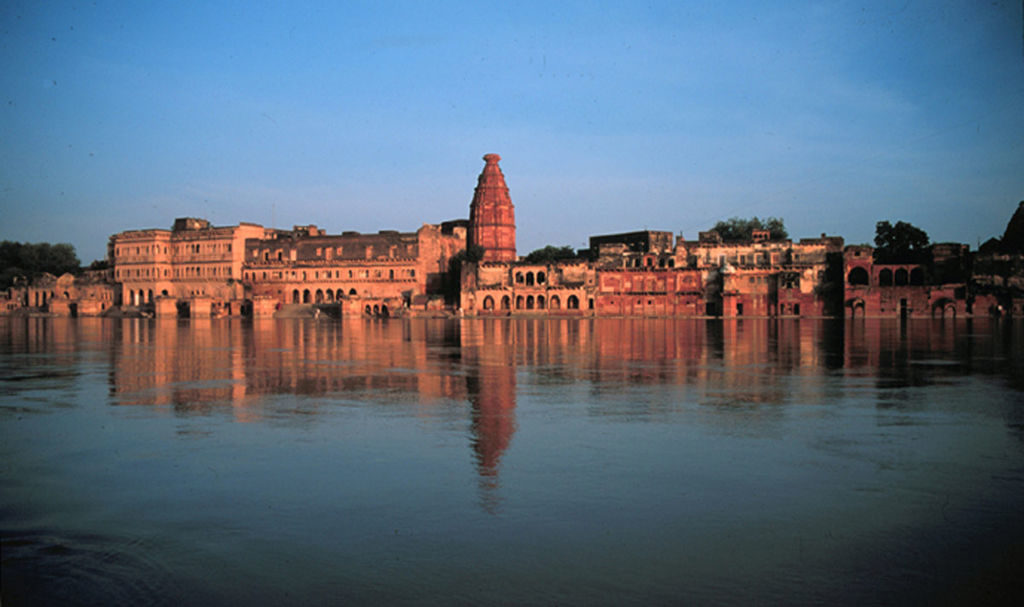 3. Kusum Sarovar
Kusum Sarovar is a pond situated near Radha Ghat in Mathura. This 450 feet long and 60 feet deep water body has several mythological legends including that Lord Krishna and Radha used to meet here. The place is surprisingly peaceful and will calm your mind amid the hustle-bustle of people swimming in it. Surrounded by a massive ancient structure, there are also several Kadamb trees near the water reservoir and the atmosphere becomes divine during the evening aarti. Kusum Sarovar is also known as Sumana Sarovar because earlier, it was surrounded by the forest of several flowers and plants.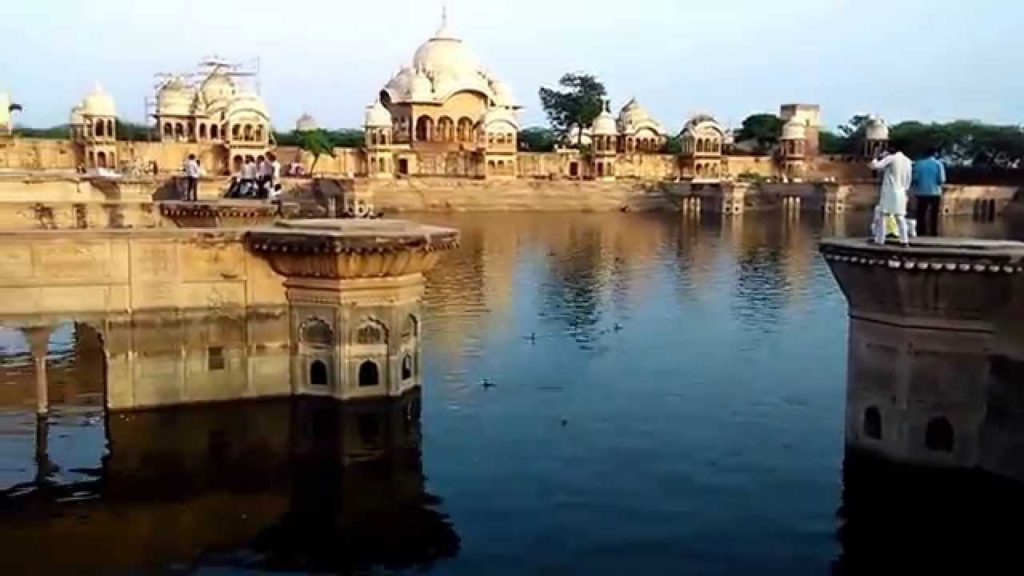 4. Govardhan Hill
Govardhan hill is located around 22 kilometers away from Mathura. It is synonymous to Lord Krishna and people worship the hill with the same respect as they worship Lord Krishna. The 80 ft tall hill has a circumference of 38 km and during Guru Purnima and Govardhan Puja, people walk 23 km around the holy hill in devotion known as Govardhan Parikrama. The story behind the significance of Govardhan hill is that Lord Krishna lifted the hill on his little finger in his childhood to save the people of Mathura from heavy rains and floods.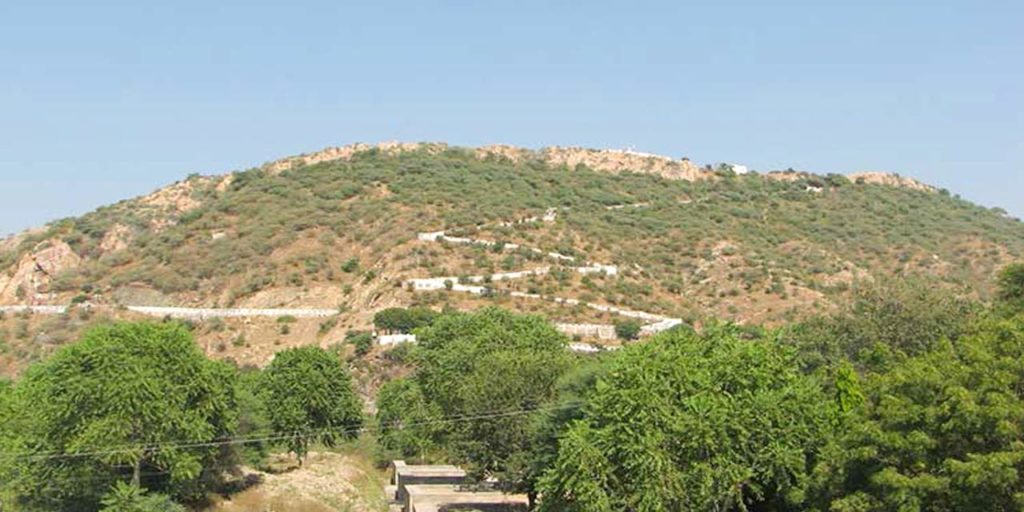 5. Mathura Museum
If you want to learn more closely about the sacred city of Uttar Pradesh then you must visit and explore Mathura Museum closely. Also known as the government museum, it was built in 1874 and displays an elaborate number of sculptures, pottery, paintings, artifacts, coins in gold, silver, and copper and many other significant things from Mathura and the nearby areas.
The museum stays closed on Mondays, Second Saturdays and national holidays.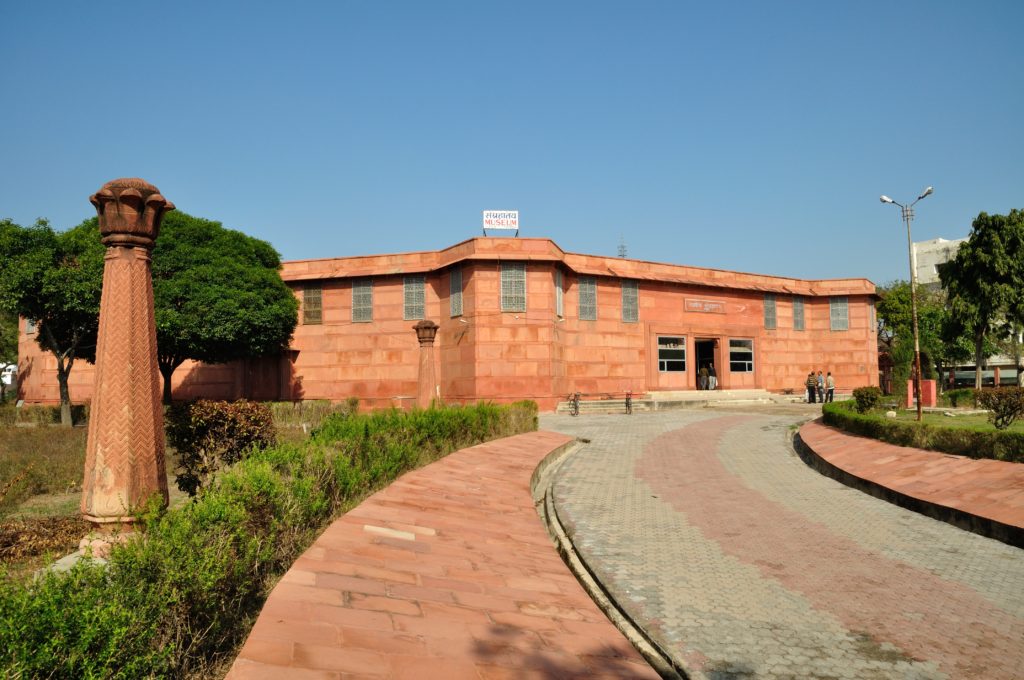 6. Shopping in Mathura
Mathura offers several unique things which you will not find anywhere else. Don't miss to explore these prominent markets of Mathura.
Tilak Dwar Market (Holy Gate) – The Holy Gate market is located in the interiors of the city but a visit to this place is worth it. At one glance, the market will look as colorful as a rangoli but when you will look carefully you will find several Mathura-special stuff in the market. Tilak Dwar market is a must visit for people looking to do some exclusive religious shopping. From images and idols of god and goddesses to unique painting and sculptures; you will find every item of religious connect. There are also several varieties of silver and textile jewelry which you can definitely buy to sport a new look for your next outing. Don't forget to bargain hard for anything you buy. Also, you can walk to Dwarkadhish Temple and Vishram Ghat which are a few meters away from the market.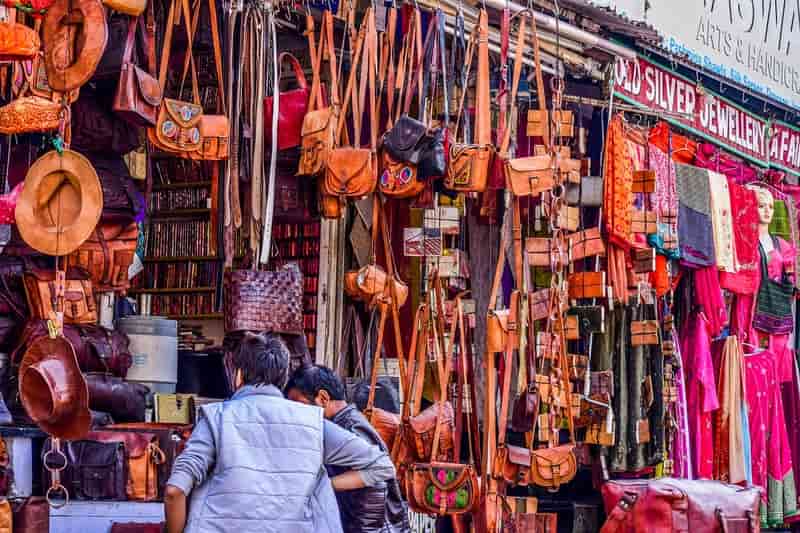 Lal Bazaar – If you are looking exquisite woodwork and antique items then Lal Bazaar is the right place. Apart from stunning handicraft items, this market also offers ethnic dresses of the Gods and Goddesses, colored incense sticks and wooden furniture. You can also explore brass items and buy them at unbelievable cheap prices. Again, bargaining skill is the key.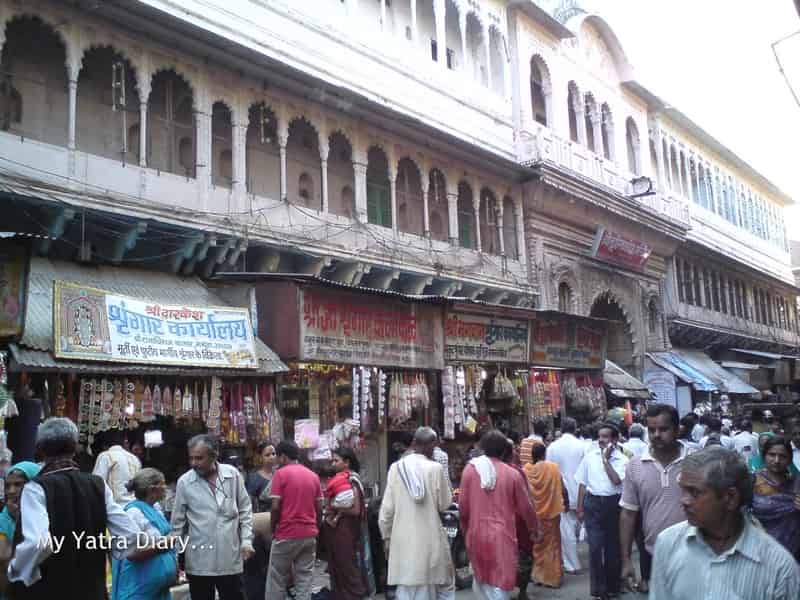 Chatta Bazaar – From unique home decor items to clothes at discounted rates; you can find things of different flavors. Chatta Bazaar is one of the oldest markets of Mathura and is also one of the most sought-after destinations for freshly made sweets from desi ghee.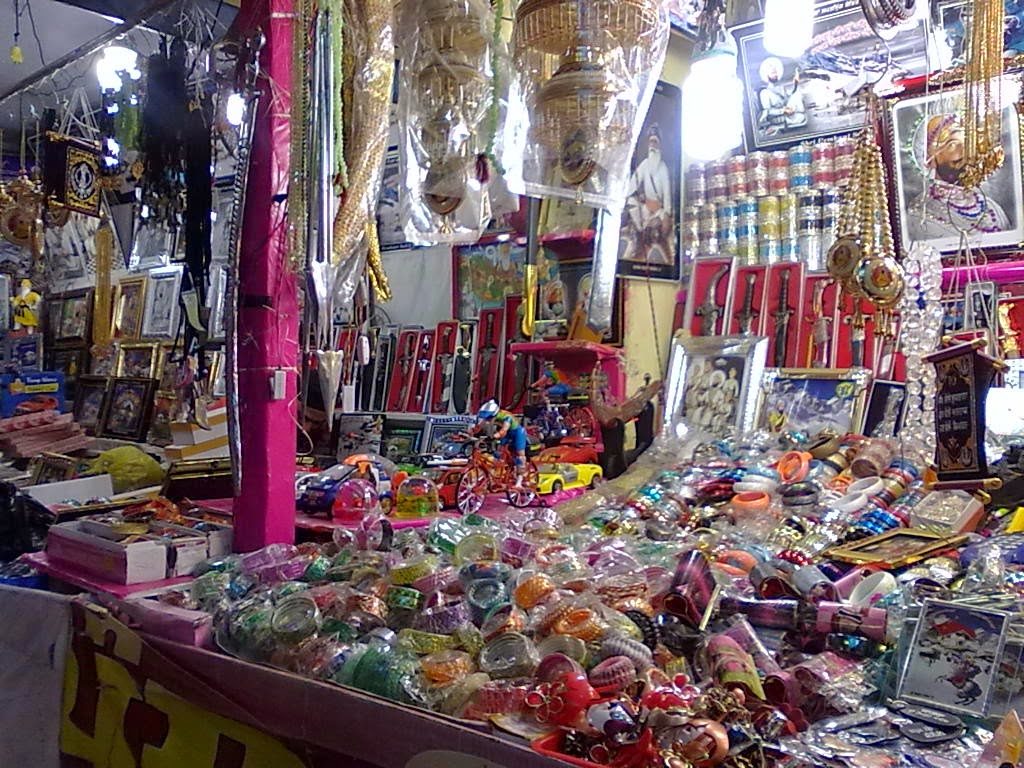 7. Food in Mathura
No holiday is complete without tasting local delicacies and specialties of the place. Apart from peda, Mathura offers several mouth-watering treats to satiate your palate.
Peda – Yes we all know about Mathura ke Pede. The speciality of Mathura's Peda lies in its simple and authentic preparation. It is prepared using pure milk, sugar, ghee, and khoya for that unique flavor of Laal Peda which is hard to find anywhere else.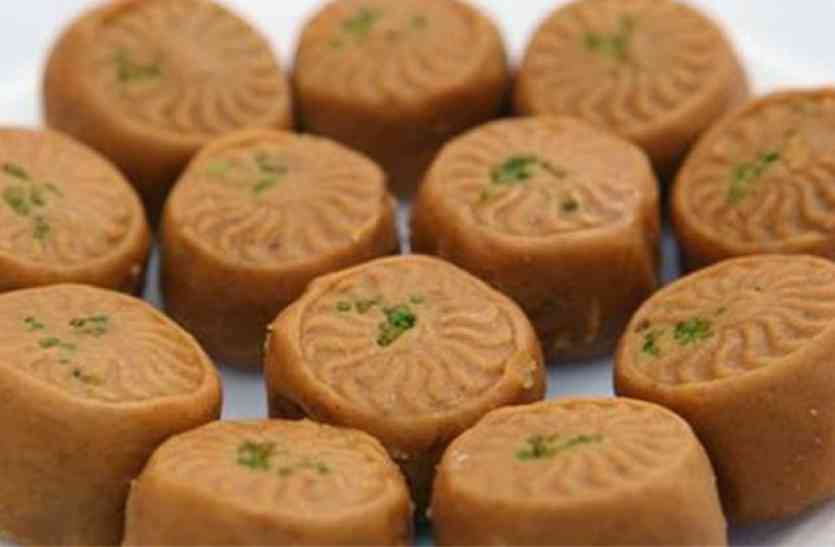 Mathura Ke Dubki Wale Aloo – In Mathura, even potatoes are a delicacy you can't afford to miss. Dubki wale aloo is a thin and spicy curry prepared using potatoes and loads of local spices. It is paired with piping hot Pooris. A must-have item for breakfast.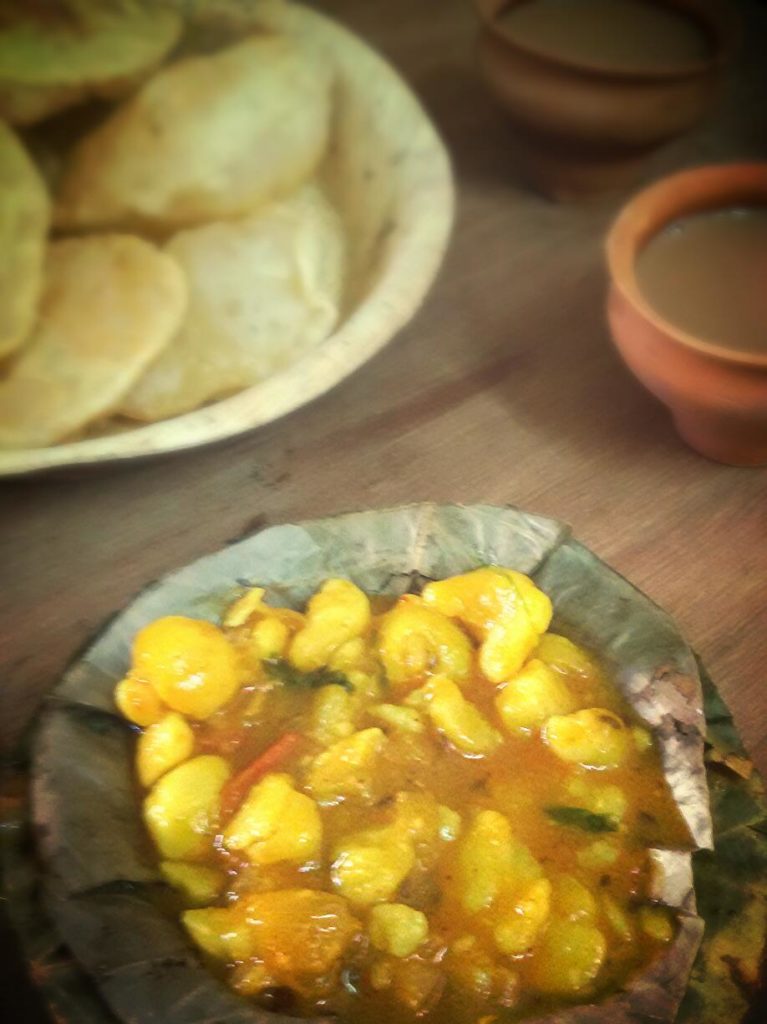 Ras Malai – Ras Malai of Mathura tastes the best in the world. Maybe it is due to the quality of milk or due to the expertise of Halwais of Mathura.. you just cannot miss the heavenly experience of having a Ras Malai in Mathura.
Lassi and Sherbets: Quench your thirst with a big glass at the end of your food misadventures.
Other food items to try in Mathura include chaat, barfi, laddoos, and golgappe among others.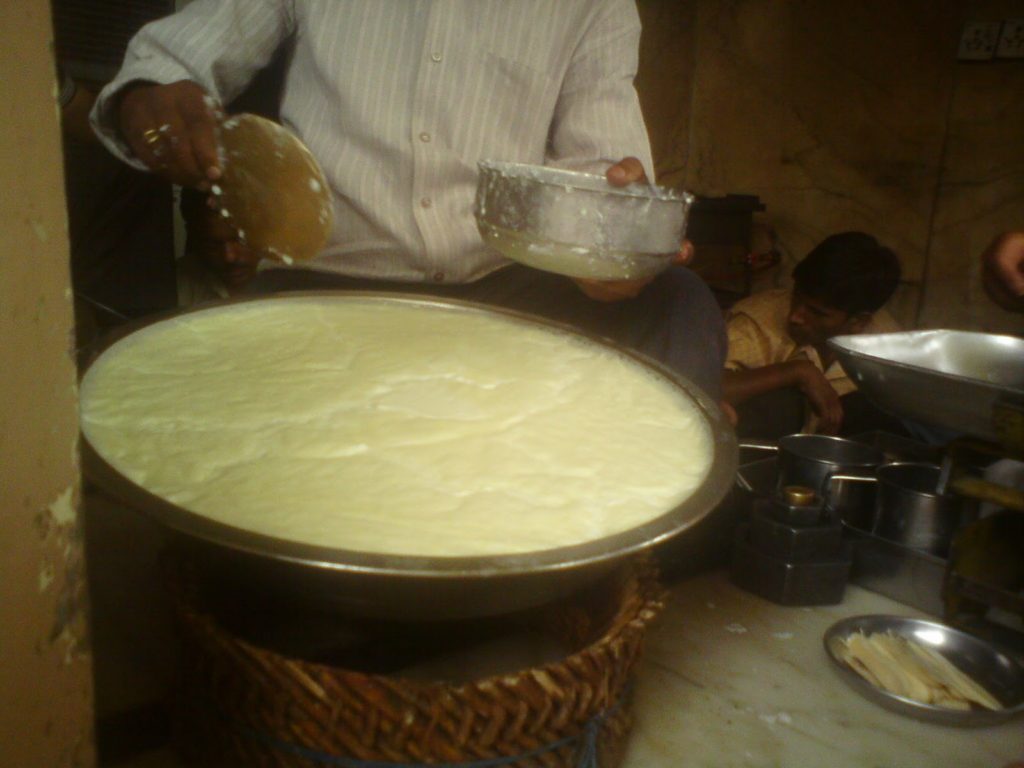 Where: Brijwasi Mithaiwala, Radhika Sweets, Shankar Mithaiwala
Mathura is incredible!!
Comments