5 Apps that can help you check pollution levels around you
Stay prepared to combat "dangerously poor" air quality levels in Delhi-NCR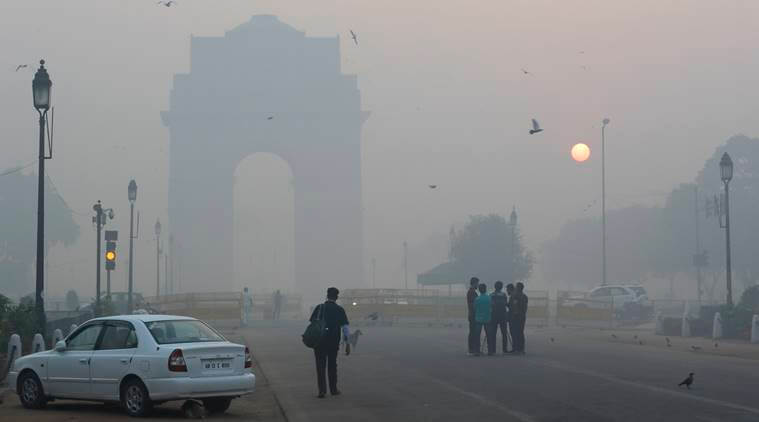 To breathe a cleaner air is a basic, bare necessity to lead a healthier life. With Air Quality Index (AQI) hovering over 200 in Delhi and nearby areas, it becomes imperative to do what is needed to combat its effects on our health. Like in every other situation, your smartphone could help you prepare for the worst in such "severe" environmental conditions. Here is sharing a list of Android apps that can help you stay prepared for Delhi's poisonous air with real-time updates, weather forecasts, health recommendations and much more,
1. Air Quality | Air Visual
It is available for free in the Google Play Store. This app can provide real-time information on the key pollutants and can also provide health recommendations as per the environmental conditions prevailing in your city. Track real-time concentrations of PM2.5, PM10, ozone, nitrogen dioxide, sulfur dioxide, and carbon monoxide in the atmosphere and stay aware of the deteriorating air quality at all times, so that you can combat it in the best way possible.
2. Air Cognizer
This app developed by engineering students in Delhi recently won the prestigious US' Marconi society competition. They are laureled with developing an innovative application that uses smartphone pictures to estimate the AQI levels. You need to click an image of your surroundings with half the image covering the sky, and the app will estimate the AQI for your location using image processing techniques and machine learning.
3. Quality Index BreezoMeter
Track the air condition of the locations you frequently visit by marking them as favorite in this fun, intuitive and professional app. It also sends you personalized health recommendations depending on the location you are at, and the ambient air quality therein. The app uses the complex proprietary dispersion algorithms to calculate air quality in more than 300 million geographical data points every hour.
4. SAFAR – India Air Quality Service

SAFAR (System of Air Quality and Weather Forecasting and Research) is a project by the Ministry of Earth Sciences, Government of India providing air quality forecasts. The app's USP is it being multi-lingual. It is available in English, Hindi, Gujarati, and Marathi spoken in the four cities the app is available in – Pune, Ahemdabad, Mumbai, and Delhi. It also offers the Voice Service, wherein a user can listen to the updates simply by clicking a button.
5. Airveda
Get accurate, real-time AQI for locations across the globe with this app. Get daily notifications about the prevailing air quality in your area and minimize your exposure to poor quality environs. Monitor AQI, PM2.5, and PM10 data in your area with help of an interactive map. The app uses data from the Indian government and US Embassy for its insights, so it is a worth a shot to be trusted and used. It also contains a slew of interesting resources educating you about the importance of good air quality and the steps you can take to maintain respiratory wellness.
Comments