30 years of Tiananmen square : How China is erasing the iconic "Tank Man" image from public memory
The image that signified the fight for democracy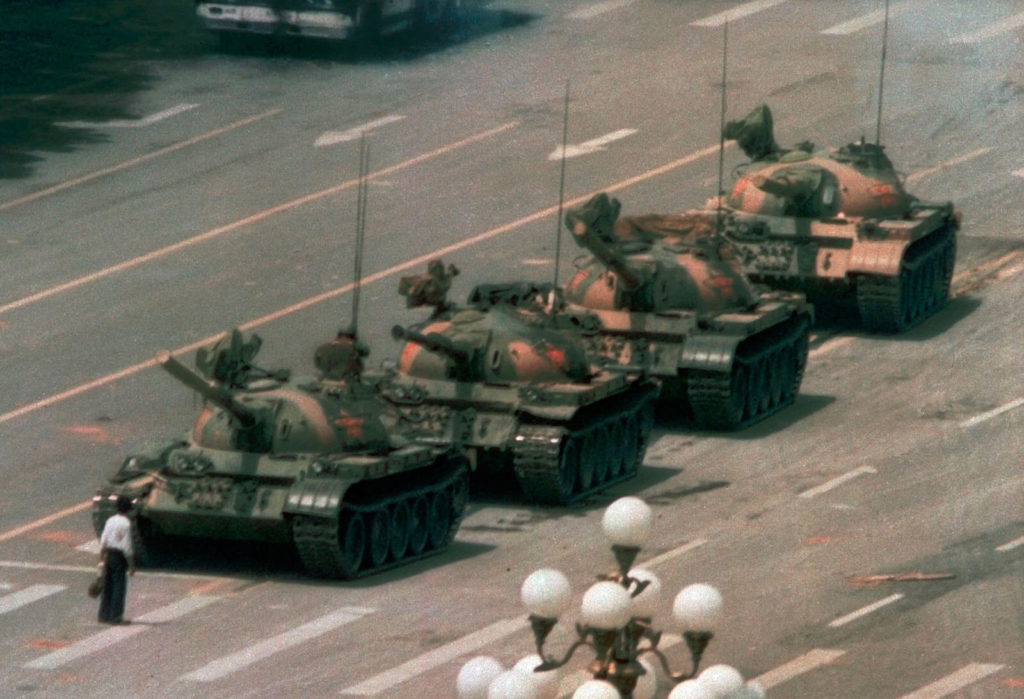 It is an iconic image of the 20th century. A young man is seen stopping the advance of a convoy of tanks by standing in their way. It was taken on June 5, 1989, closely after a deadly government crackdown on the pro-democracy student activists in Tiananmen Square. According to reports in the international media, 200,000 soldiers equipped with armed tanks and AK 47s were deployed to disperse protesters. The military was called in after the Communist party led by Deng Xiaoping declared martial law in the capital, seeking to put a curb on the six-week long nationwide demonstrations.
30 years after what was a bloody day for democracy in China, the "Tank Man" remains as much a mystery as he was at that time. Chinese authorities are actively trying to erase this image from public space. Many young students in the country have never seen this photo. The few who have seen it remain reluctant to discuss it in public. In 1989, Haidian, a district in northwest China was a hotbed for political activism. But today, students here are largely aware of the mass public movement as the government refuses to teach about that. Moreover, China goes to great lengths to scrub any references to the uprising from the internet.
At one point, China propaganda machinery even used this image to demonstrate the restraint the state had shown to tackle the on-street protestors but slowly the image is fading from the public memory. A mass movement that saw the gathering of over a million student protestors in the country's famous landmark to stage hunger strikes and to call upon an end to state corruption and demand greater civil liberties is prohibited to be discussed in public by the Chinese state. When news website ABC showed the image of the tank man to a management student in Beijing's Renmin University, she couldn't recognize it.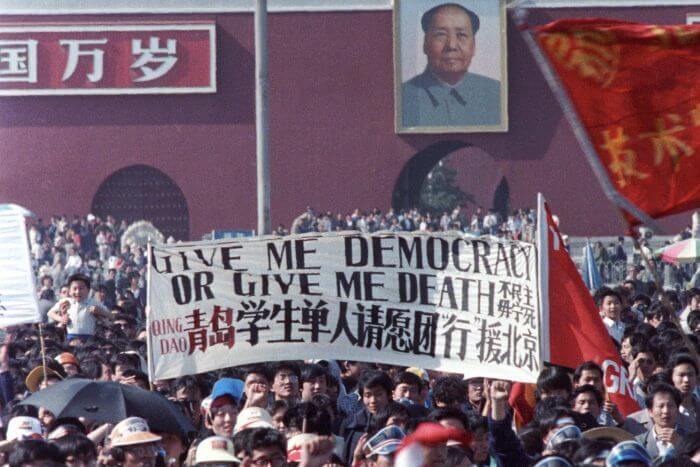 Scrubbed from the internet as well
In April, every language website of Wikipedia was blocked in China. In May, video-sharing websites, Bilibili and AcFun debarred real-time comments, while a popular celebrity gossip forum was shut down between May 30th and June 29th, claiming system maintenance.
Online discourse is also regulated by the state by requiring all websites to do name-checks on users when they register an account.
Recently, users were blocked from changing their headshots, aliases and What's Up status on WeChat, a popular messaging platform in China.
https://twitter.com/tianyuf/status/1135393041051783170
Every year before the anniversary of Tiananmen Square, the Chinese government intensifies its efforts to censor information pertaining to the protests. This means an entire generation is unaware of the events of 1989, while, the activists involved in the protests continue to suffer repercussions.
Comments