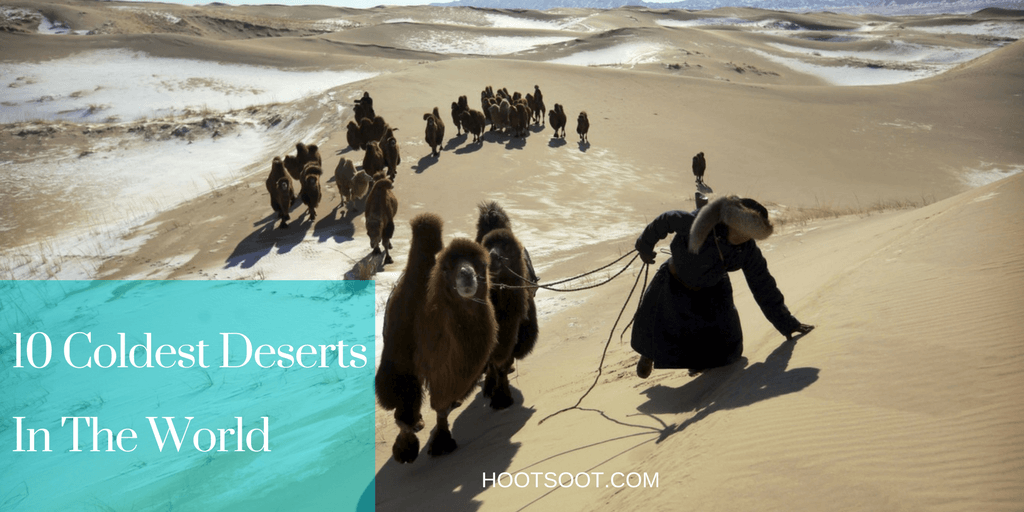 The very first thought and picture that arrives in our mind when someone says the word 'desert' is hot waves, camels and endless view of sand. And in summers, it is criminal to even think about such a view. But the God has made alternatives for everything.
Here is the list of world's coldest deserts you need to visit this summer season to beat the heat.
1. Greenland
Greenland is the world's largest non- continental and coldest desert. It is famous for having the largest national park in the world, the Northeast Greenland National Park. Temperature of Greenland remains between -7.78°- -3.88° Celsius.
2. Gobi
In Asia, Gobi covers the area of Mongolia as well as southern and western part of China. Being situated on the enormous plateau, high altitude is one of the major factors for its cold temperature. The seasonal temperature that changes on the land is due to Serbian moves.
3. Arctic
Arctic circumscribes the North Pole of the world and extends into several regions including Alaska, Canada, Greenland, Iceland, Norway, Finland, Sweden, and Russia.
4. Great Basin
Great basin is the accommodation for several basins like Chalfant, Hammil, and Queen valleys. It is the largest desert of the US and lies between the rain shadow of the Sierra Nevada snowy mountain range.
5. Namib
Namib is located in southern Africa and is known for its cold temperature. The reason behind cold temperature is its location along the coast of Benguela current. The interesting fact about it is that many shipwrecks can be found up to 50 meters inland ascribed to the movement of the desert.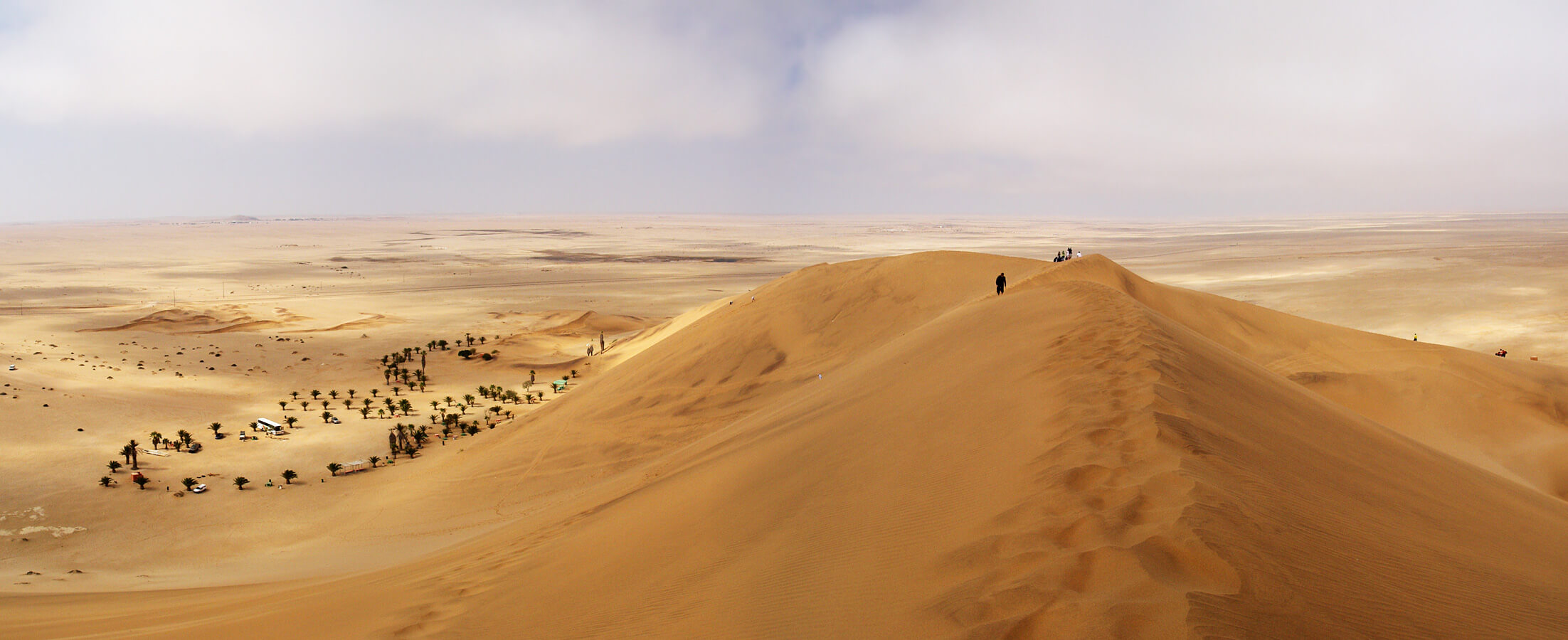 6. Turkestan
The desert lies in the region of central Asia. Turkish people used to live here. The cold desert is also home to gerbils, tortoises, and gazelles.
7. Antarctica
Antarctica is considered as the driest, windiest and coldest continent in the world. In fact, the world's coldest temperature was recorded at Vostok Station in 1983 . The reason behind its weather is landmass elevation and ocean temperatures.
8. Atacama
Atacama desert is situated in South America. It is considered as the driest and non-polar desert in the world. It is also noticed that the atacama desert has been described as very similar to Mars' surface.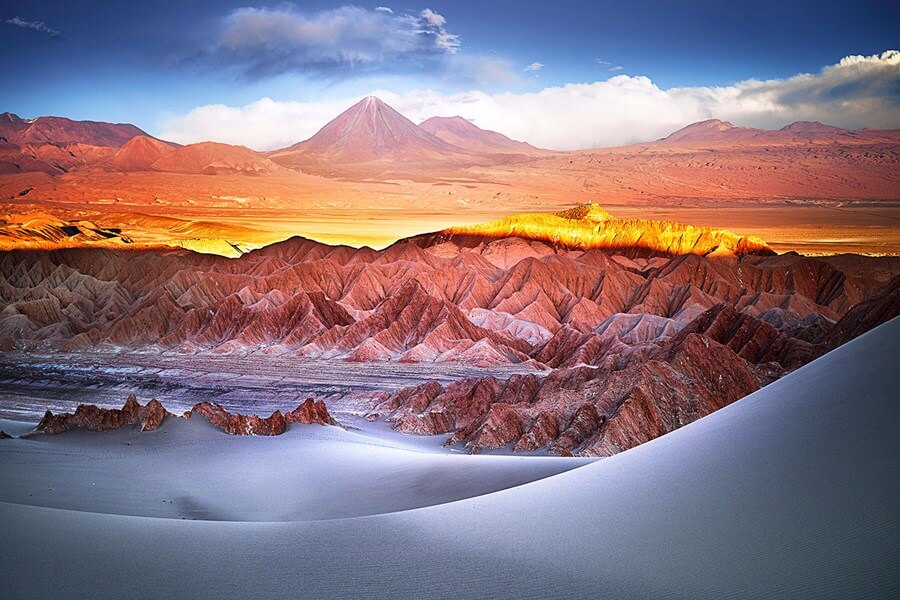 9. Iranian
The Iranian desert is famous for its marshes and seasonal lakes due to the runoff from nearby mountains. Sand storm is very common in this area and can form mound that reach up to 40 meters in height.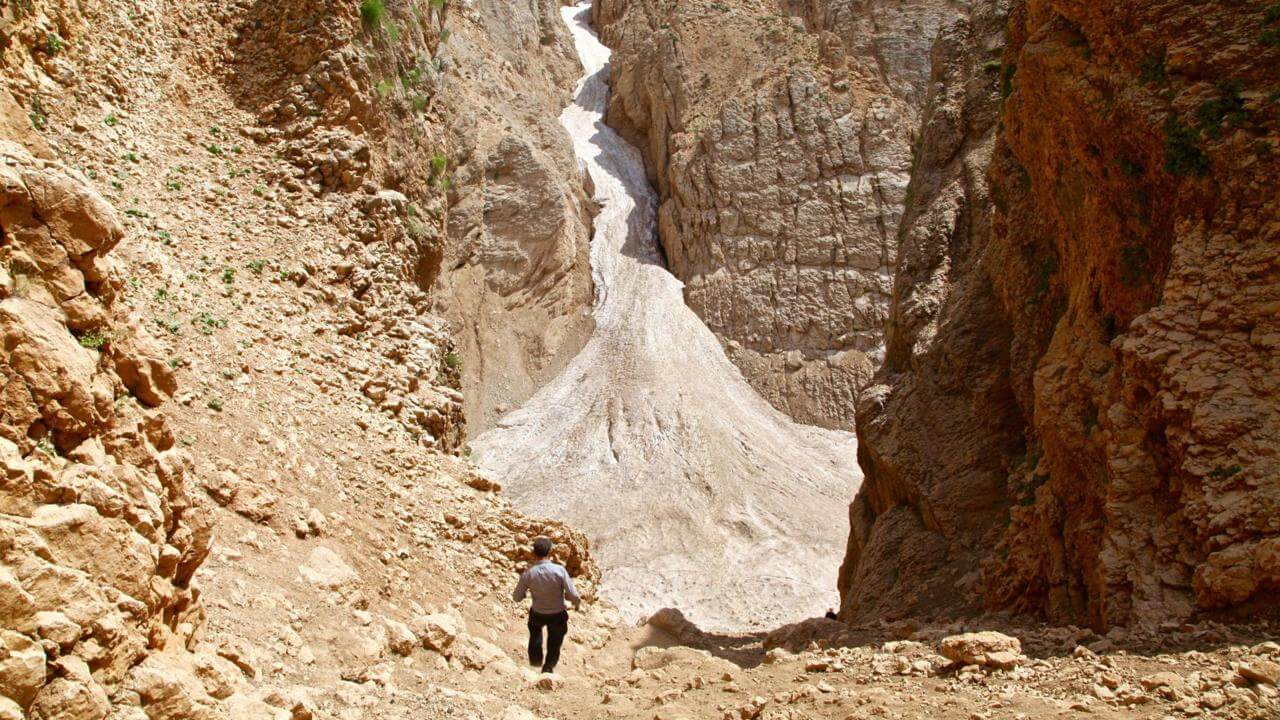 10. Taklamakan
The Taklamakan desert lies within the rain shadow of Himalayas. There are claypan dotted throughout the area which gave rise to oasis towns when merchant caravanette traveled the Silk Road.
Watch the video:
Comments