10 videos to prove that banning Tik Tok in India was a great idea
We're not exactly missing Tik Tok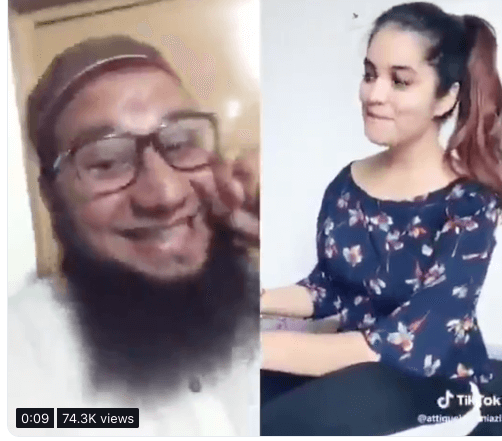 The video-sharing platform Tik Tok has been shown the door in India. While some commentators are mourning the demise of freedom of expression, the saner lot is celebrating. A large reason behind the happy outburst on this drastic step is the kind of content this community app was producing. It was crass, unfunny, and totally avoidable. Like, we would have lived, pretty happily, in fact, if some of these videos had not existed. Don't agree? These 10 videos are a testimony to the sheer madness Tik Tok was perpetrating.
These impossible to replicate dance moves 
https://twitter.com/TheMcBang/status/1118950208086396933
2. This totally avoidable tragedy
Why TIKTOK should be banned. pic.twitter.com/BdVaBTZXRF

— ㅤ ㅤ ㅤ ㅤ ㅤ ㅤ ㅤ ㅤ ㅤ (@theesmaarkhan) April 20, 2019
3. This unusually depressed lover
Absolute favourite. pic.twitter.com/juXzlsZEmL

— Angoor Stark 🍇🇮🇳 (@ladywithflaws) April 20, 2019
4. This pair of unusually depressed lovers
— Lagbhag Chowkidar Notorious Banda (@matlabi_rokx) April 20, 2019
5. Certainly something you would want to unsee
Beat this. pic.twitter.com/OSd0cBaSeN

— Mask (@Mr_LoLwa) April 22, 2019
6. This amusing Deepika fan
— raseena🇵🇰🇲🇾 (@raseenaxx) April 19, 2019
7. These God level acting skills
— Ялда🇦🇫 (@MemeStannn) April 18, 2019
8. This grown ass man with ponytails 
— Hassan (@hassan_rizvi99) April 18, 2019
9. This unexplainable waste of water
— noor (@noor26053874) April 18, 2019
10. This unfortunate ice-cream accident
gold pic.twitter.com/brGwAHqshy

— Fza (@fizzlemashizzle) April 19, 2019
11. Why are all the Tik-Tok men drenched in water, again?
Watch till the end pic.twitter.com/Ige3UD0tLx

— Wayz (@ohwayzz) April 19, 2019
12. This level of unseen creativity
Still the most creative one pic.twitter.com/Onh5hBmr9p

— SK (@Sur_Kafir) April 19, 2019
13. The mashup nobody asked for
How did u guys miss this pic.twitter.com/bgRld7MMop

— Wayz (@ohwayzz) April 19, 2019
14. This over the top display of passion, sadness, agony, and basically all the emotions I display in an entire year
— N I T E S H ✍👑🇮🇳 (@RoflNitesh_) April 20, 2019
15. And this ultimate family effort
— ‎Chinmaya (@ChinmayaR_) April 19, 2019
Comments