10 reasons why millennials hate watching TV; all the points are relatable AF
Around a decade back, easy accessibility of computers prevented us from going to movie theaters. Remember the college time when we used to keep an amicably organized collection of movies, TV shows, music, videos and porn of course in our laptops. There was always a frequent exchange of TV shows and movies. And the guy with the biggest and most unique collection used to command extra respect in the dorms. All this used to happen because the internet was expensive and the speeds were terribly low. It used to take a hell of a time to download the video stuff at less than 100 kbps speed. There were only a few internet junkies who used to take the trouble of downloading movies and the rest, just used to copy and pass it to another needy person.
And a decade later, things have changed for good. High-speed internet is in every hand and Jio has made 4G more affordable than water in India right now. The time has really become smart with smartphone, smart televisions and computers. We are streaming TV shows while commuting to the office and watching movies on our own will. Now, 'availability' is not dictating the kind of content we watch. We neither at the mercy of television nor downloaded movies and TV shows.
In both the phases, we swerved away from television because it wasn't the same anymore. You will surely relate with these reasons.
1. We don't have time to follow the show timetable and love to watch our TV shows whenever we want.

2. Because theater is not necessary to watch our favorite movies.

3. Paying 700 per month for a bunch of regressive mentality shows is not what we are looking for.

4. Because shows on television are too sanskari.

5. The idea of a weekend for us is to binge watch TV shows.

6. We can't watch Sooryavansham anymore.

7. Ad breaks are annoying and we hate them after every 5 minutes.

8. We love to explore our own options.

9. We keep our favorite movies and TV shows in the pocket and watch them anywhere.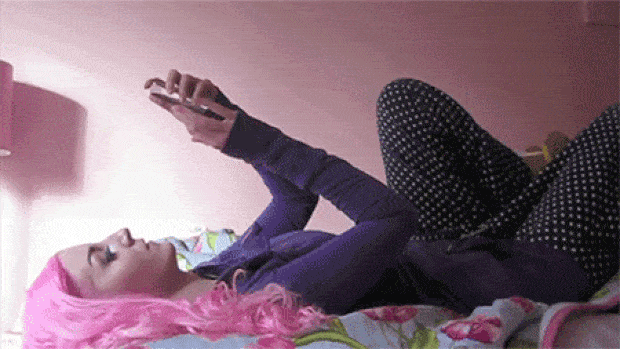 10. Because Netflix and chill is better.

Comments