10 Reasons Why 'Jab Harry Met Sejal' is sheer waste of time and patience!
Imtiaz Ali directed and Shahrukh Khan and Anushka Sharma starer 'Jab Harry Met Sejal' released last week. SRK fans were super excited to see the 'Badshah of romance' serenading with a guitar in verdant fields or tulip farms, making good use of his endearing boyish charms( a 51-year-old actor is hardly a lover boy, but to voice this sentiment is a sacrilege for the ardent SRK fans) and cavorting with the ebullient Anushka. But there was none of this in the movie as it was touted as an unconventional modern day love story. We are yet to figure out what was unconventional and out-of-the-box in the movie! Unconventional in being hackneyed and banal perhaps?
The movie tries to demonstrate the 'law of opposites' attract and a Yin and Yang sort of underlying mystical philosophy — that eventually culminates in a holistic, synergistic union be getting vital continuity — in a potboiler movie package with clichéd love storylines. If we were to suggest an alternative name to the movie, the most obvious one would be 'Jab banality Met Stardom', or 'Jab SRK though he is bigger than the script and everything'
The 2-hour 34-minute movie is the story of a chill, carefree and fun loving Punjabi lad Harinder Singh aka Harry(SRK) who is a tourist guide in Amsterdam and a demure, coy, sophisticated Gujarati lass Sejal(Anushka).
Sejal has just completed a one month Europe tour; her wedding is imminent, but just moments before boarding the flight back to India she realises that she has lost her engagement ring. So she goes back to the tourist guide Harry — a rustic charmer cum philanderer who reminisces about his home in rural Punjab — and asks him to assist her in finding the ring. Harry declines but then acquiesces! And then they celebrate, travel, drink, party, joke, and in short do everything other than ever pretending that they are looking for a ring. The sheer absurdity and incredulity of the script boldly gaze right in our face and leaves us gasping for fresh air and sulking at whether the filmmakers take the audience for granted.
We have compiled a list of 10 points to why 'Jab Harry Met Sejal' is a complete waste of time as well as money: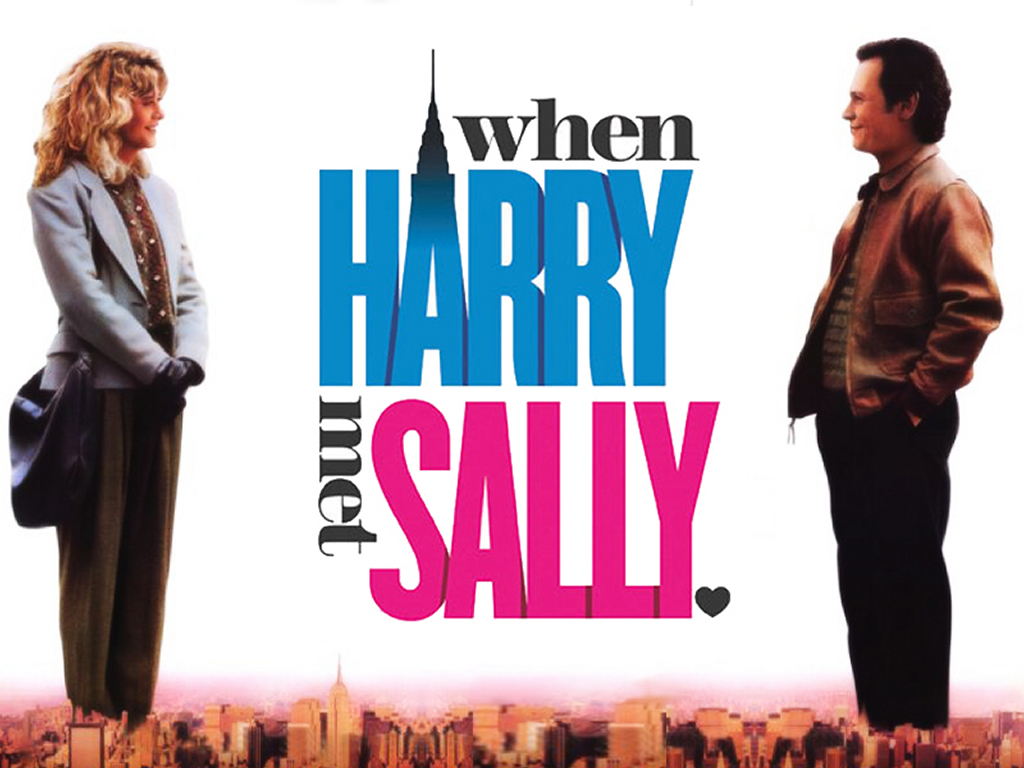 The movie's name is a part adaptation, part word-play, part inspiration and part straight copying from the famous Hollywood romantic movie 'When Harry Met Sally'. But anyone who has watched the Hollywood movie would be morose and simply cringe at the fact that he chose to watch 'Jab Harry Met Sejal'. If SRK is a religion in India, then gone by global cinematic standards it is blasphemous to even attempt to draw a parallel between the two.
Imtiaz Ali has made a lot of movies that we enjoyed. Movies that had the verve and the zing, and something unique to offer, portraying the kaleidoscope of emotions very well. But 'Jab Harry Met Sejal' is a very poorly conceived mish mash of his past movies. A movie that lacks any frisson, has no fulcrum to bolster it, or even a saving grace, minus the hoopla and glam.
The title has similarity with Imtiaz's 2007 movie 'Jab We Met', but it won't even be chalk and cheese to compare the two – having a difference of 10 years between them; it would be an abomination and an offence to every cinemagoer to even dare to bracket 'Jab We Met' with 'Jab Harry Met Sejal'. Ideally, and in a parallel universe, even a parody of 'Jab We Met' would be more engaging and gripping than this movie.
It would be too generous to say that the script is inconsistent, tedious or lacks a flow. The storyline is unreal, implausible and absurd. Can anyone even imagine in their fantasies that a girl would go back to a tourist guide to find a lost ring? And she has no clue where she dropped the ring. It could be Amsterdam, Budapest, Prague, Paris or London. 5 countries just for a ring.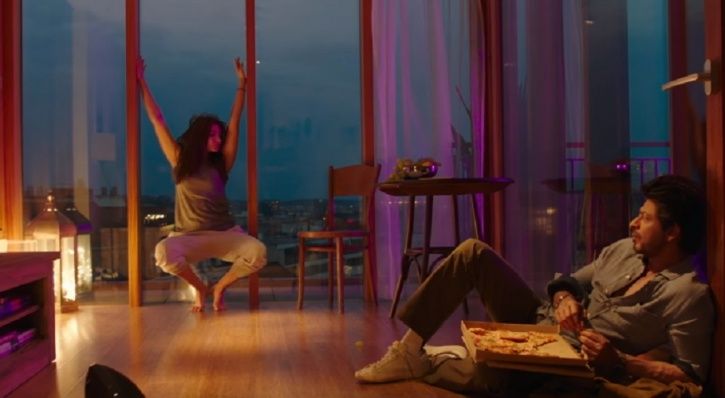 Even if we somehow buy the possibility of the plot and the ostensible sincerity of the lead actors in doing justice to their roles, it is inescapable that they are seen getting drunk in a nightclub, hanging from a boat, exchanging cheesy dialogues in a hotel room,  but the thought that Anushka is actually looking for her wedding ring doesn't even strike them. Nothing can get more superficial!
There is no effortless and spontaneous chemistry between the cool dude 'Punjab Da Puttar' Harry and Gujarati conservative and wannabe chic Sejal. What we see is an attempt which flounders.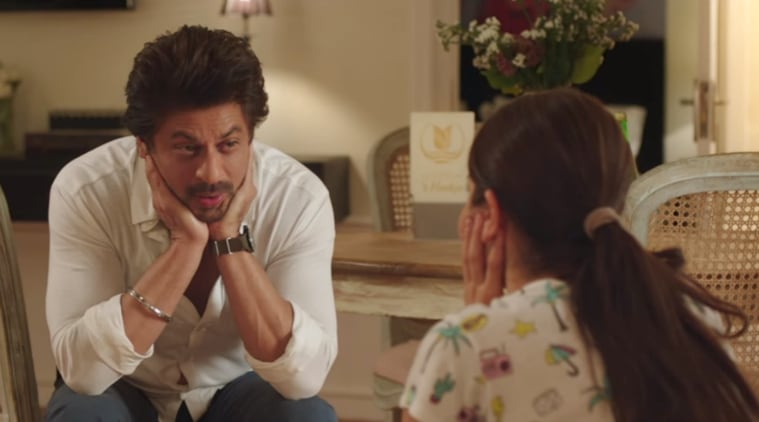 Shahrukh Khan is seemingly resting on his laurels and basking in the reflected glory of his larger than life superstardom. Tanul Thakur, the film critic who reviewed the movie for Wire.in, couldn't be more hard-hitting and spot on when he writes that " Jab Harry Met Sejal is a soulless, 144-minute tribute to Shahrukh Khan's ego"
Anushka's contrived Gujarati accent is hilariously superficial. Neither her pronunciations nor her intonations seem any closer to reality. She sounds like a gorgeous looking pantomime of a posh locality Ahmedabad girl who is trying hard to fit in the mould of a simpleton country girl.
There are flashback black-and-white scenes of Punjab and a flowing dupatta in the movie which hints towards a bleak past of Harry and something he is nostalgic about. There is an existential vacuum in him but neither that is explained well, nor his transition into a smooth talking womaniser, who himself has no clue whether he is a sybarite or is simply trying to escape from his past.
There is no climax in the movie and the last scene which could have invigorated the plot, fails miserably.
At the end, it is important to not watch 'Jab Harry Met Sejal' if you want to keep your faith intact in the and-they-lived-happily-ever-after romantic dramas and don't want to be eternally disgruntled with one of your favourite genres.
Comments