10 inspirational quotes by the "Missile Man" Dr. A.P.J. Abdul Kalam
Known as the 'Missile Man' and the 'People's President', Dr APJ Abdul Kalam was an engineer, scientist, innovator, teacher, author, public speaker and the most affable Indian president who opened the gates of Rashtrapati Bhawan to the rank and files.
Dr Kalam was a visionary who envisaged India as a future superpower and he highlighted the role of education in nation building. He had an undying passion for interacting with students and teaching. He cultivated an interest in science for the youth.
Born the son of a fisherman in a small village in Tamil Nadu, Dr Kalam graduated in aerospace engineering and then went on head top notch scientific projects at both ISRO and DRDO. Dr Kalam was also scientific advisor to the Prime Minister of India Atal Bihari Vajpayee. He was the chief of the integrated guided missile development programme that gave us missiles like Agni and Prithvi. He was also associated with the Pokhran 2 nuclear tests in 1998.
Dr Kalam died of a cardiac arrest on 27th July, 2015 while addressing students at IIM Shillong. His last wish was that he wanted to continue teaching always.
Here are 10 inspirational quotes by Dr. Kalam: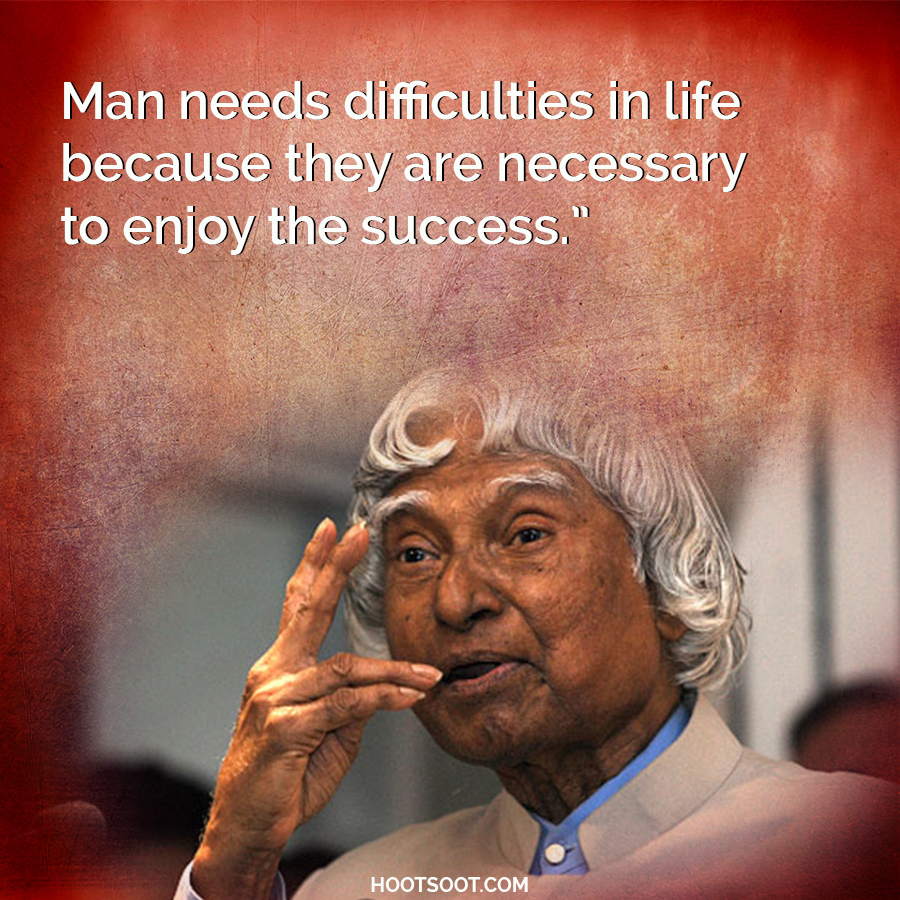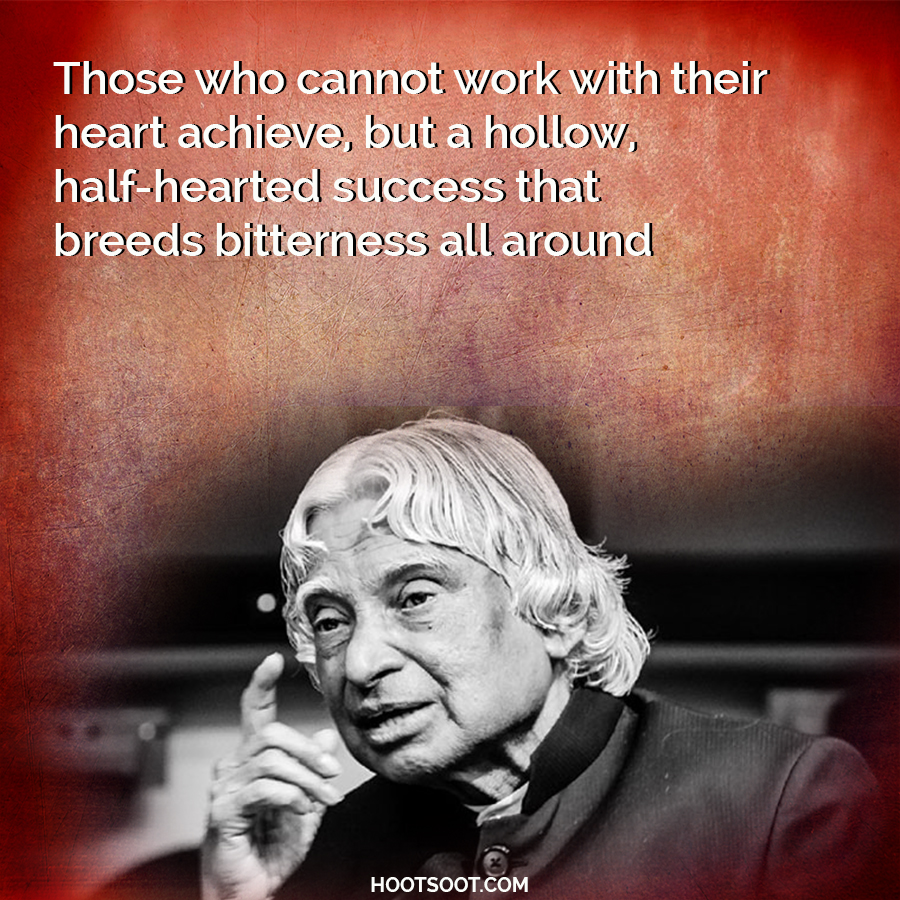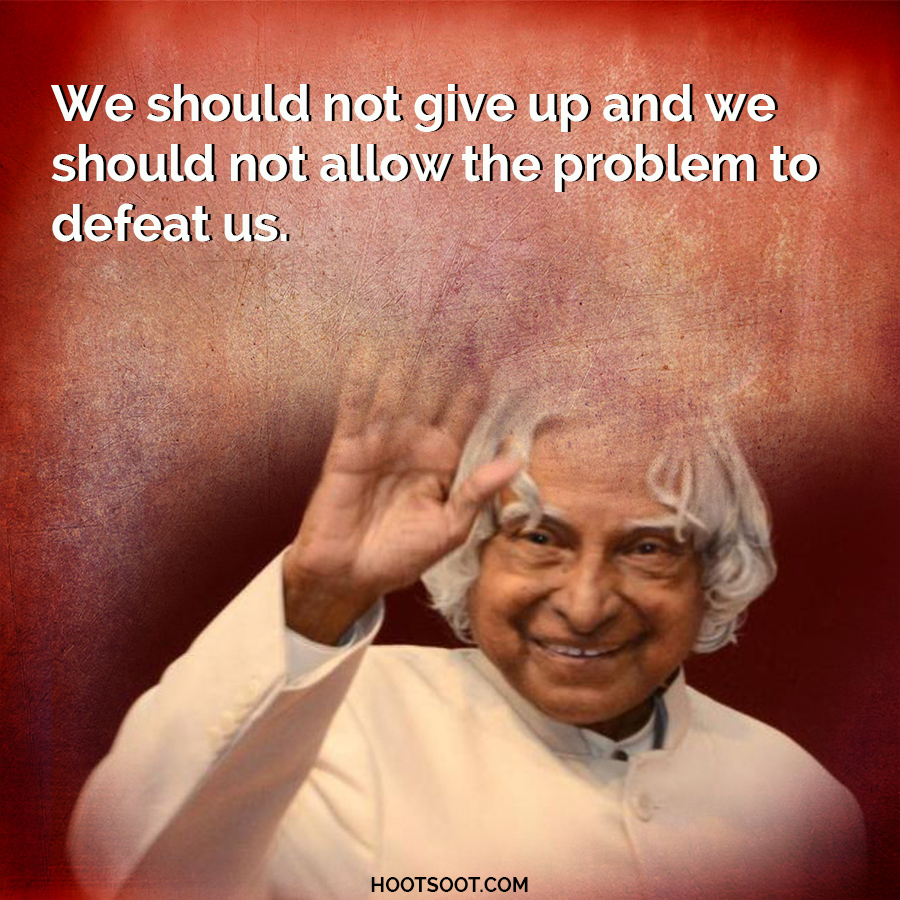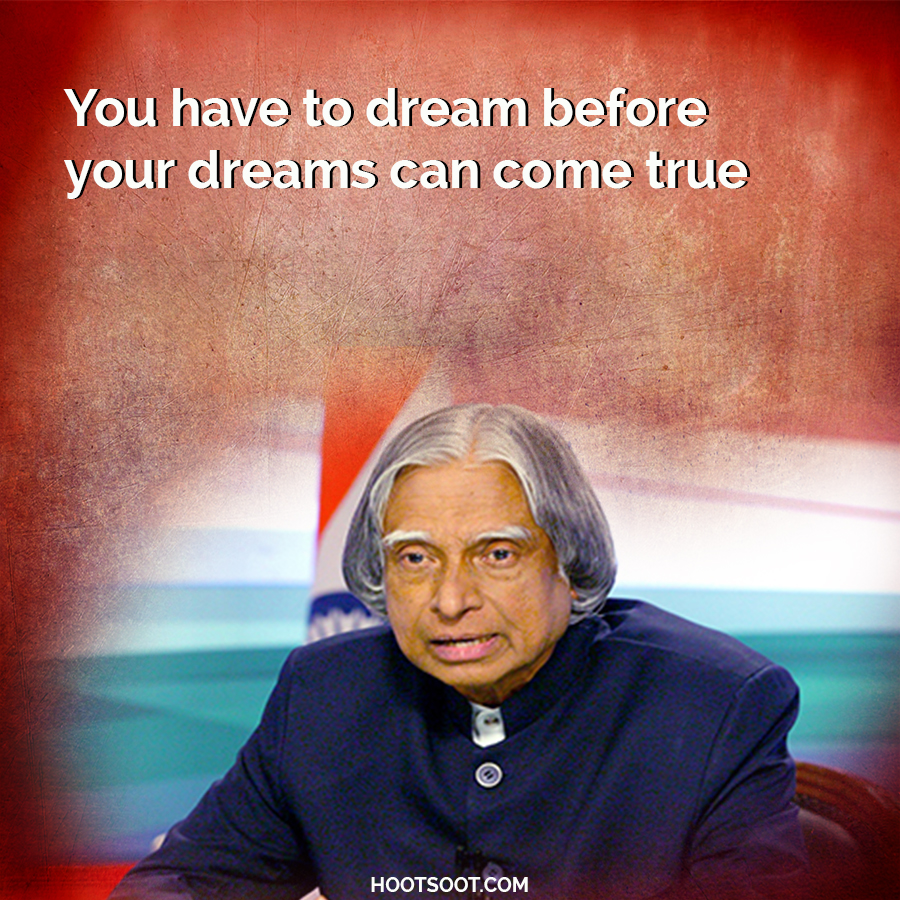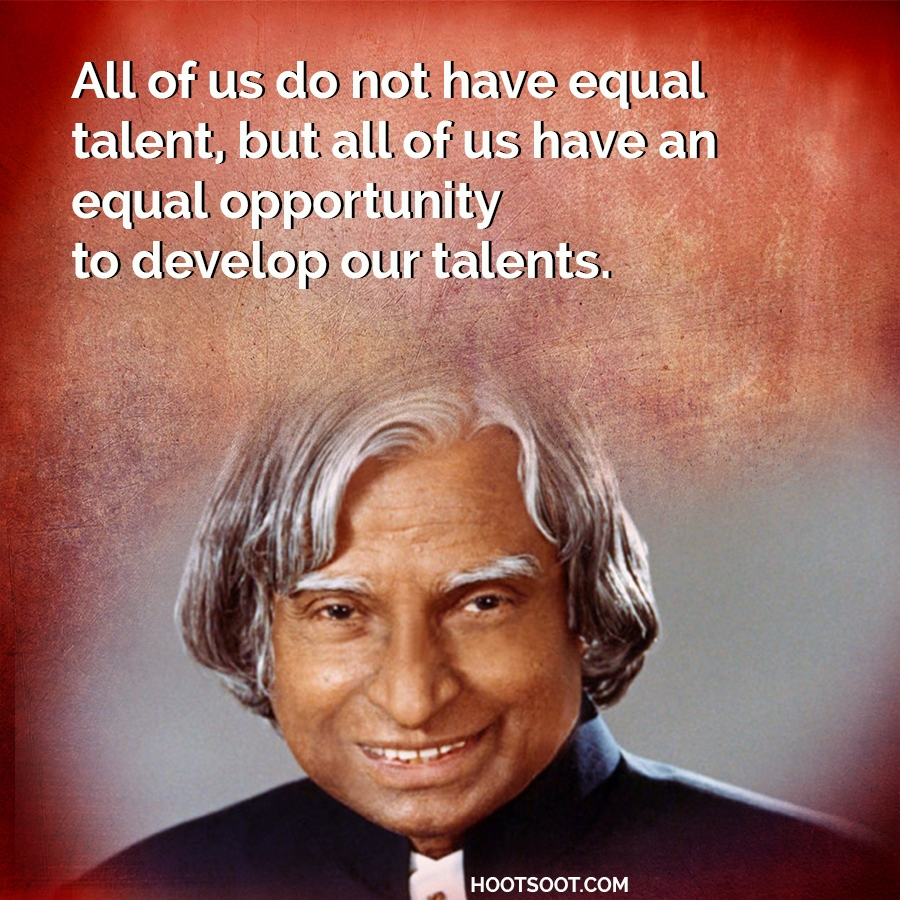 Comments